Citavi at a Glance
Get to know Citavi: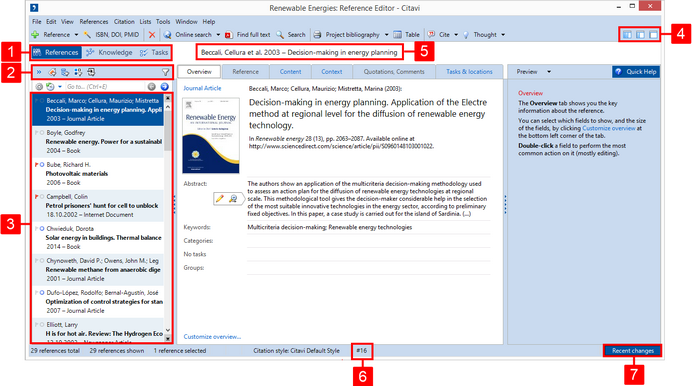 1 Switch between the Reference Editor, Knowledge Organizer, and the Task Planner
2 Use the quick filter or display the keywords, categories, groups, or import groups column.
3 All references in the project are displayed in the navigation pane.
4 Switch between different layout views.
5 The short title automatically created by Citavi.
6 The unique sequence number for a reference.
7 View recent changes made to a project.