Adding Image Quotations
You can save images from books, articles, and webpages to a reference just like you can with text if you save the image in Citavi as an image quotation.
1 Click New > Image or file.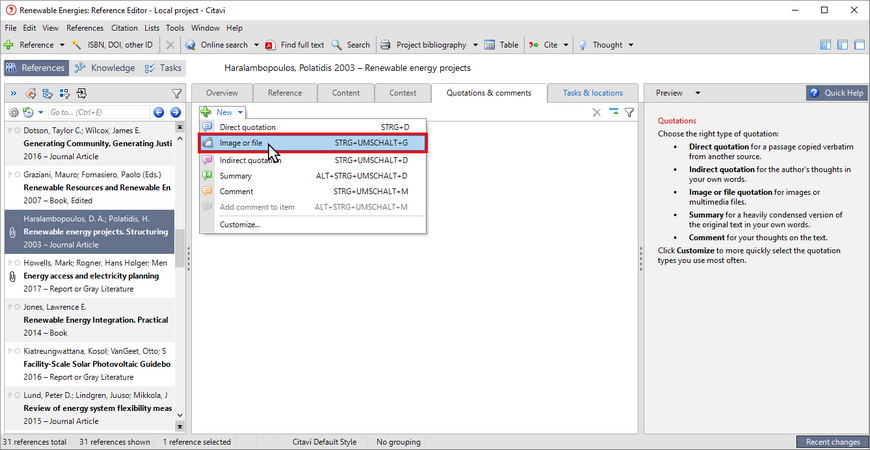 2 Click Add file to select the image file.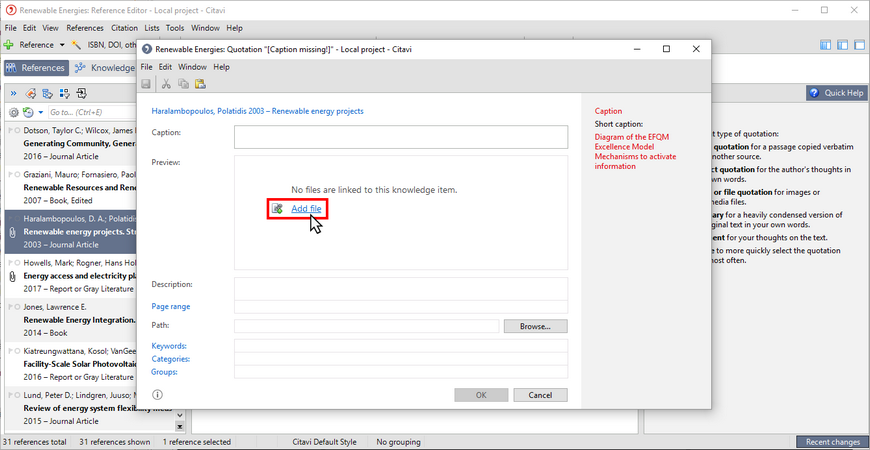 3 Select the file. It is usually preferable to copy it into the Citavi project folder.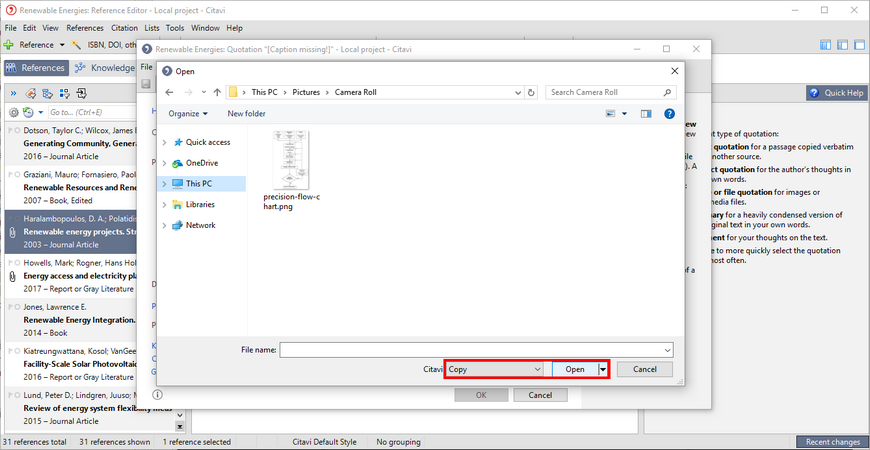 4 Enter page numbers for images appearing in printed works. Add any other useful information such as a caption, keywords, or categories.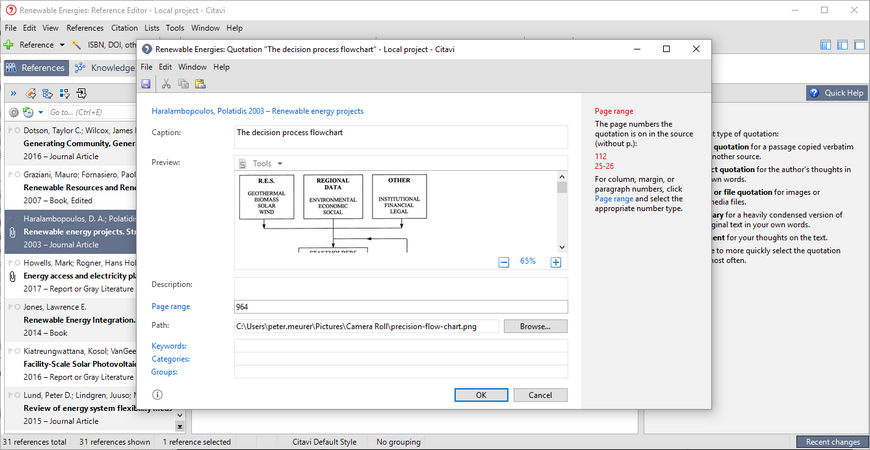 5 You can now open and view the image from within Citavi or insert it into your publication.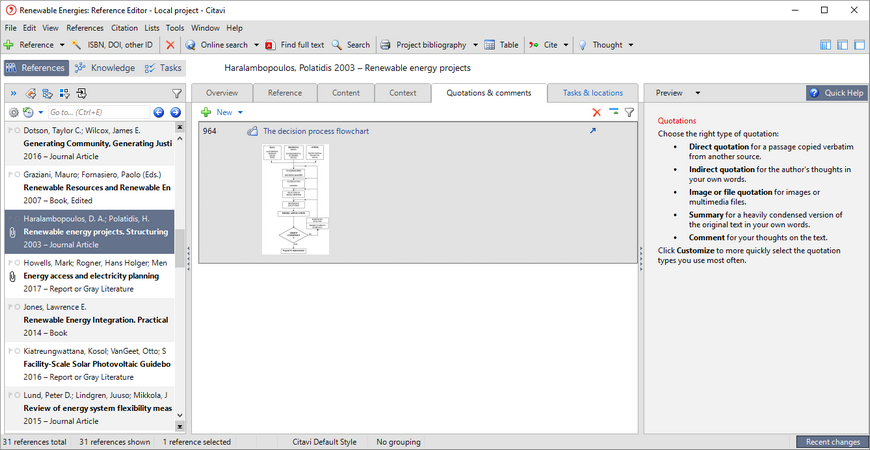 See also: