Adding a PDF File with the Picker
The Citavi Pickers help you add PDF files from your browser to your Citavi project.
1 The PDF must be open in the browser.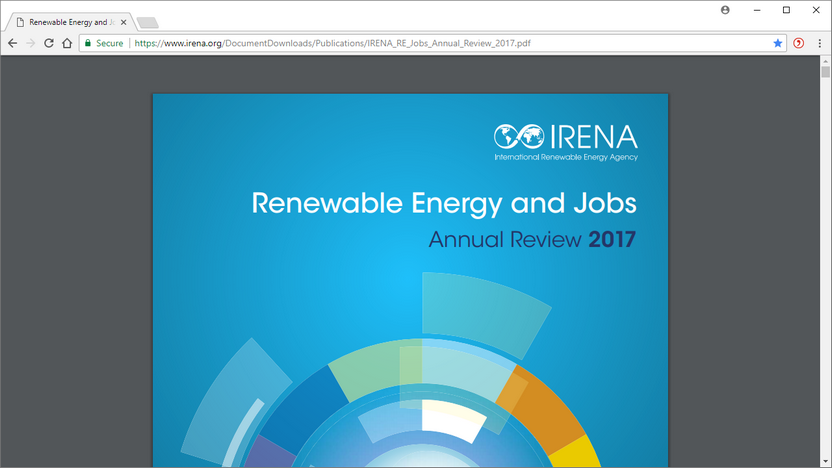 2 Right-click anywhere on the page and point to Citavi Picker > Add PDF document as reference.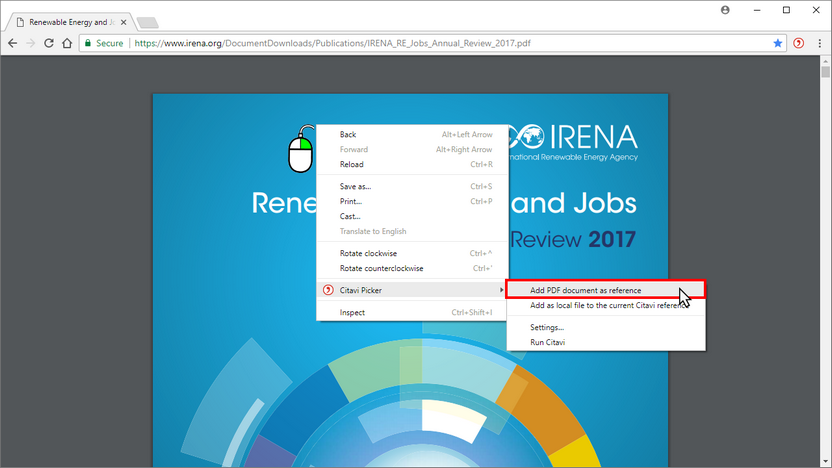 3 The Picker displays a message that the reference has been sent to Citavi. Click OK.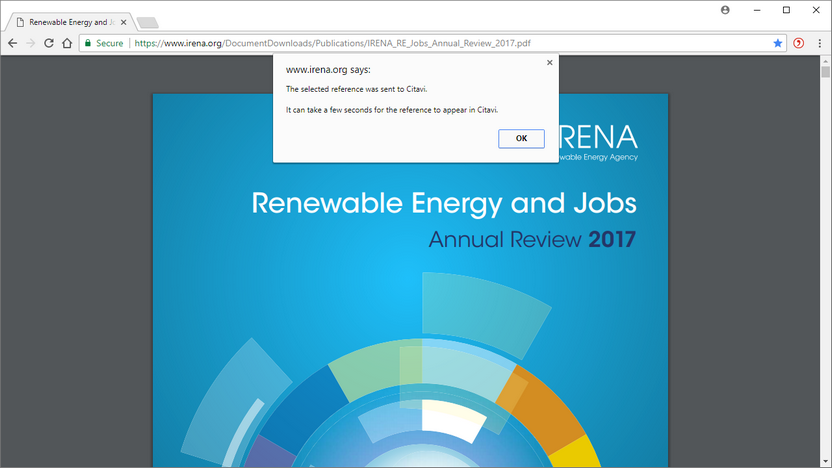 4 PDF files often do not have accurate metadata. If necessary, go back and add or correct the author, title, and year. It's often helpful to open the PDF in the Preview pane and copy the missing information directly from the file.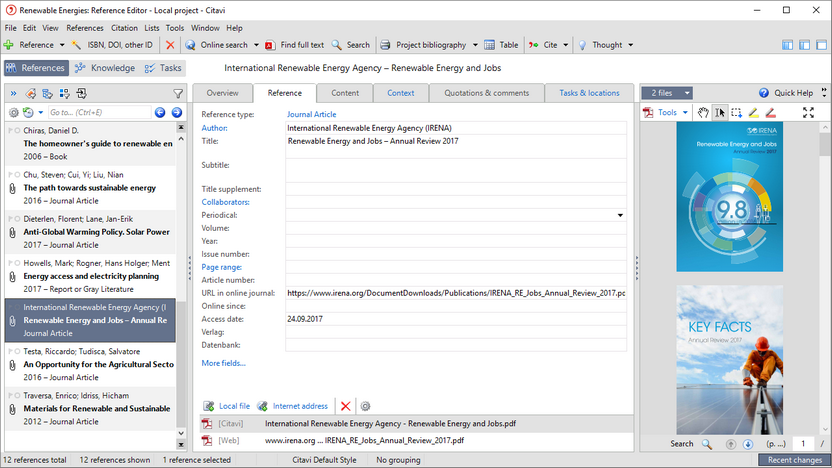 Hint
The Citavi Picker adds PDF files to Citavi as journal articles. If necessary, change the reference type to Report or Gray Literature. On the References menu, click Choose reference type.
See also: