Applying Keywords
You can apply as many keywords as you want to each of your references.
1 Click the Context tab.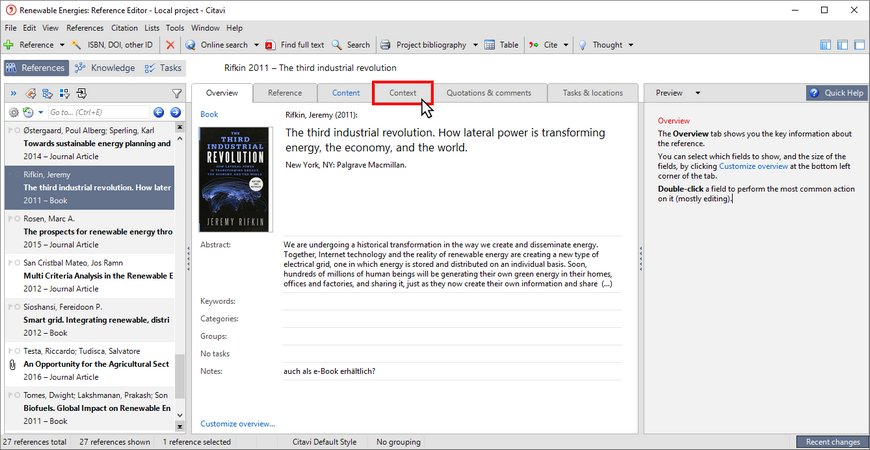 2 Method 1:
Type keywords into the Keywords box. Citavi will automatically complete the keyword you are typing using existing keywords in the project. To accept a suggestion, press the Tab key. To reject the suggestion, continue typing the new keyword.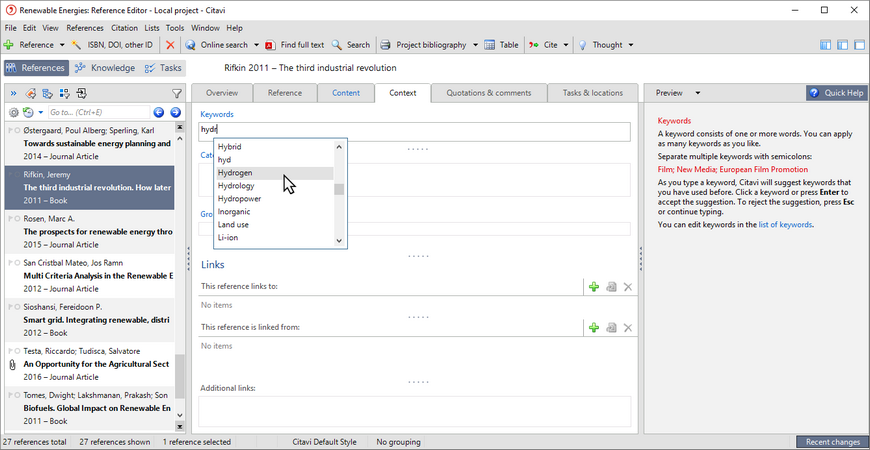 3 Method 2:
Click the blue Keywords link to display the keywords dialog box.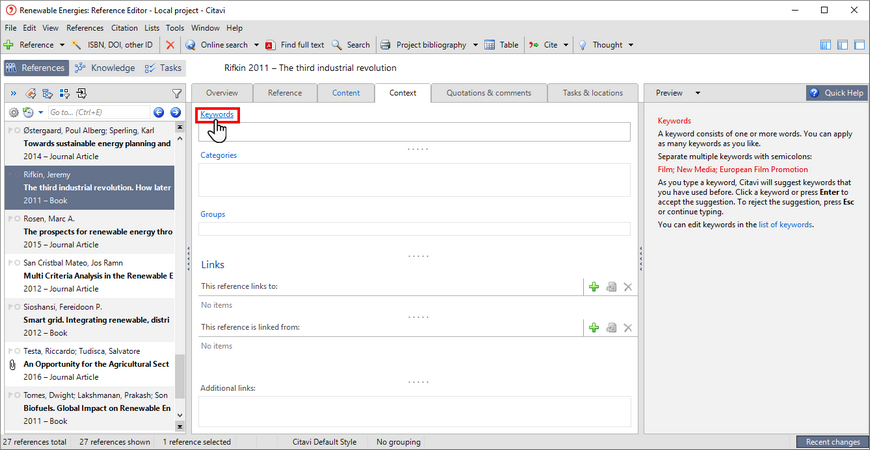 4 In the a All keywords column, select the keyword(s) you want to apply and click b Add. Close the window by clicking c OK.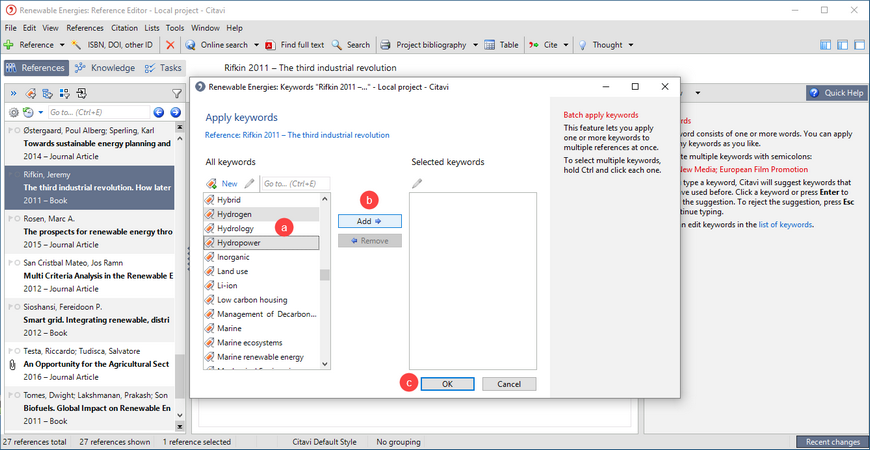 5 To view other references with the same keyword, right-click the keyword.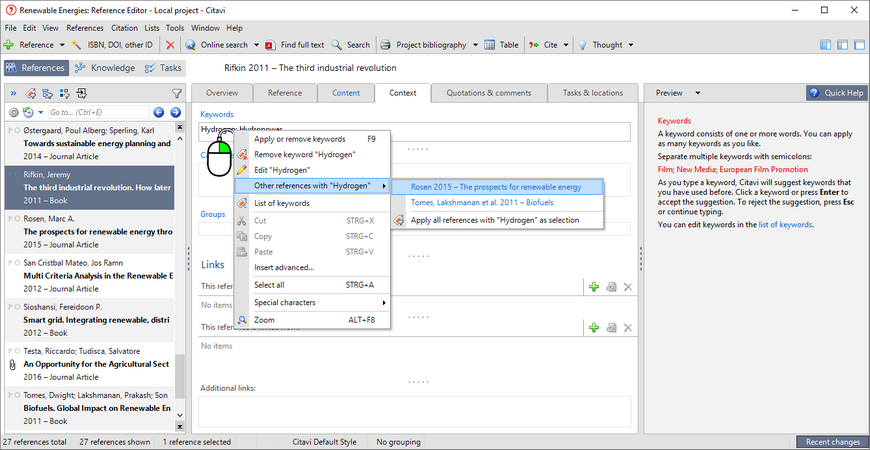 See also: