Creating a Server Project
Large teams should create server projects for working on Citavi projects collaboratively. To create server projects, you need Citavi for DBServer. Usually, server projects are created by the person who created the Citavi database on the SQL server (i.e. the dbo or database owner). This right can be assigned to other users as well.
1 Start Citavi DBServer Manager. You can find the program in the folder \Citavi 6\bin. Click Create new project.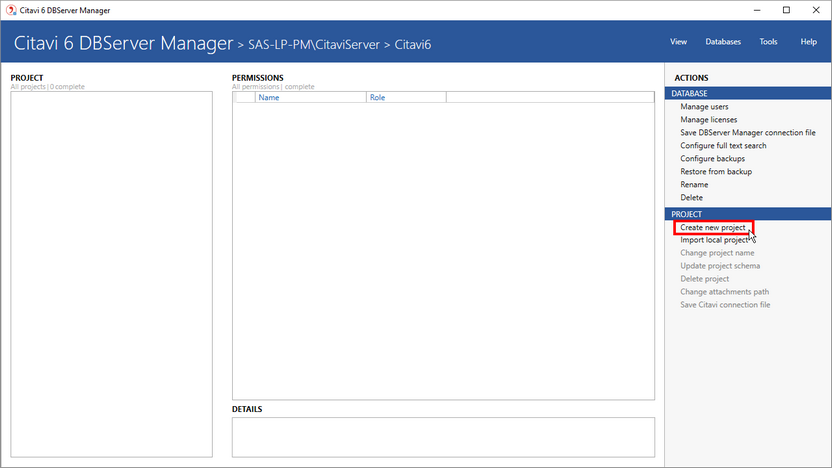 2 Enter a name for the project. Be sure to select a folder for attachments that all project members will have access to.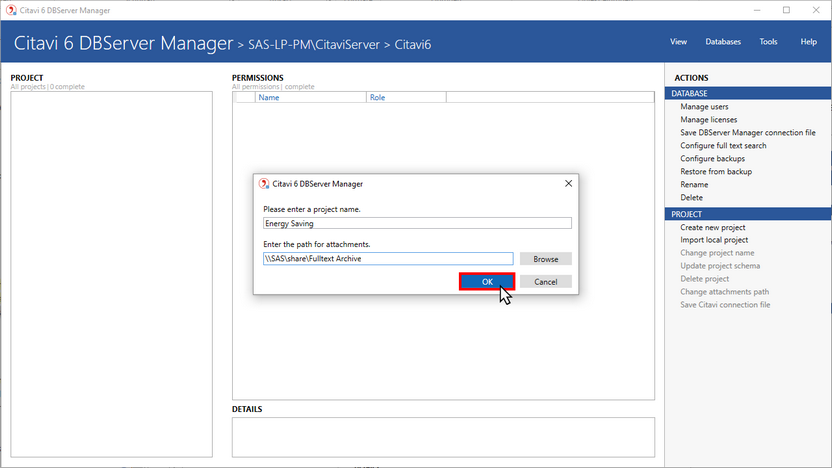 3 Assign roles.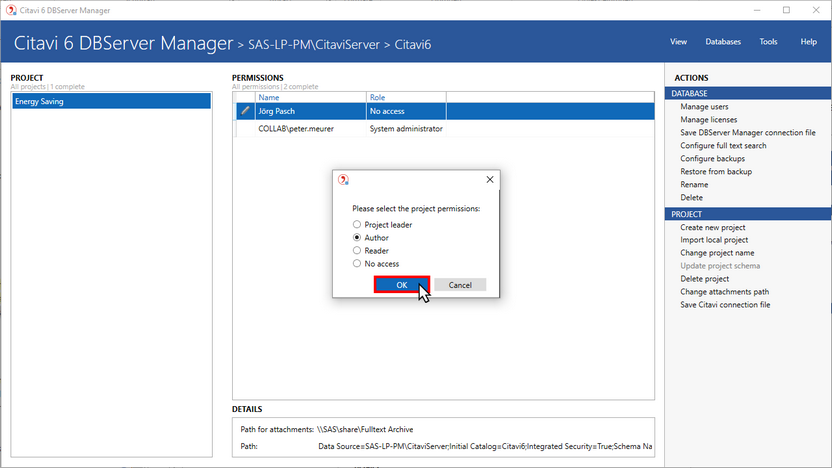 4 Click Save Citavi connection file.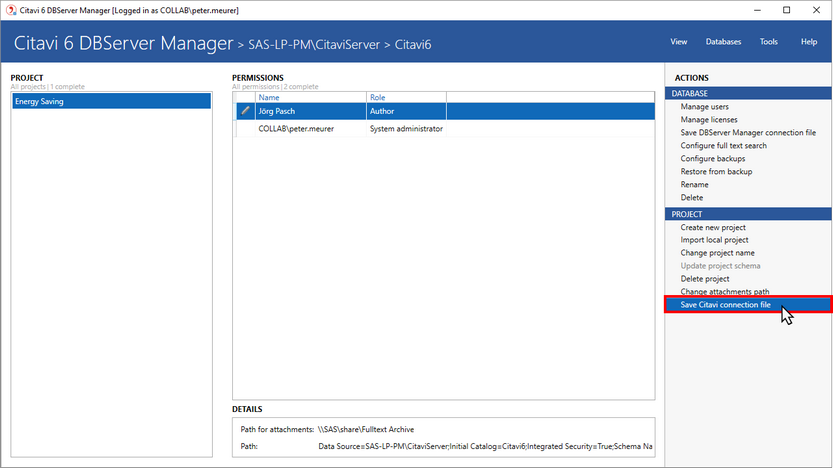 5 Save the connection file and send it to the other project users.