Importing Search Results with the Picker
For many online research databases you can quickly use the Picker to add search results to your Citavi project: Aleph catalogs, arxiv.org, EBSCO databases, ERIC, Google Books, Google Scholar, HighWire, OCLC databases, OvidSP databases or PubMed.
The Picker also recognizes if a database or library catalog offers bibliographic information in the COinS format. If they do, it's possible to directly import search results into the current project.
Please note:
Compared to other formats, the COinS format contains the least information. After importing from COinS, you can retrieve missing bibliographic information. Place the cursor in either the ISBN field (for books) or the PubMed ID or DOI field (for journal articles). Press F9 and select the Replace bibliographic information option.
1 After a search click the Picker symbol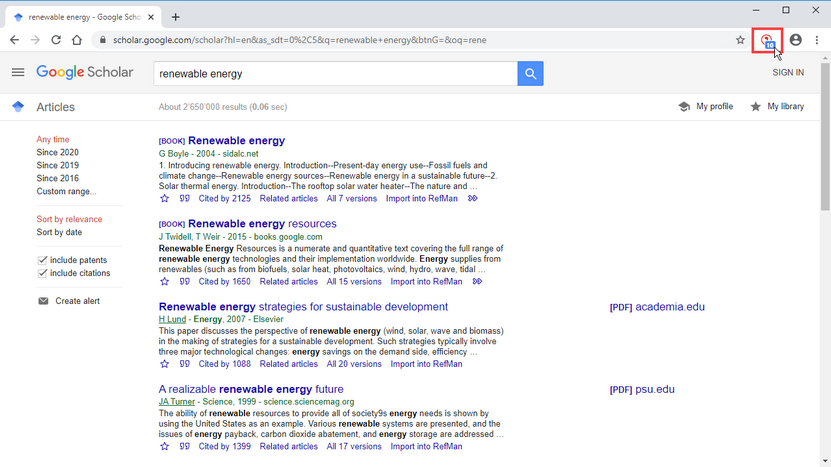 2 Click Add to copy all results to the current project. The Picker will search for the full-text articles as well and will transfer the ones it finds to your project.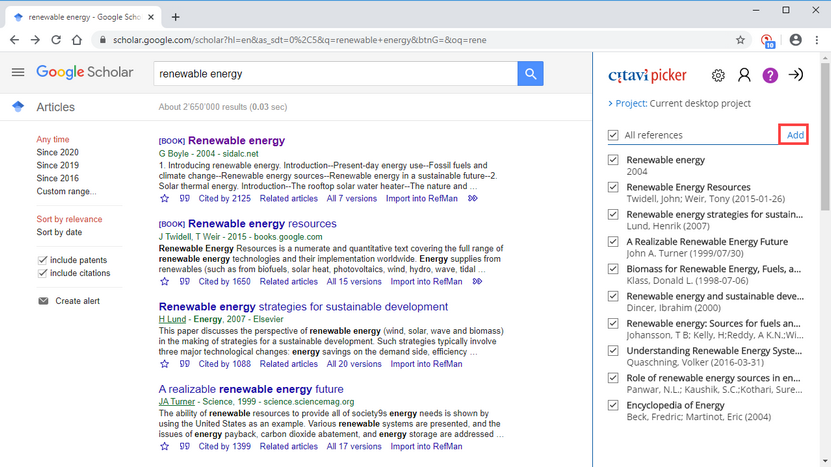 3 Wait until the references have been transferred before searching for additional sources.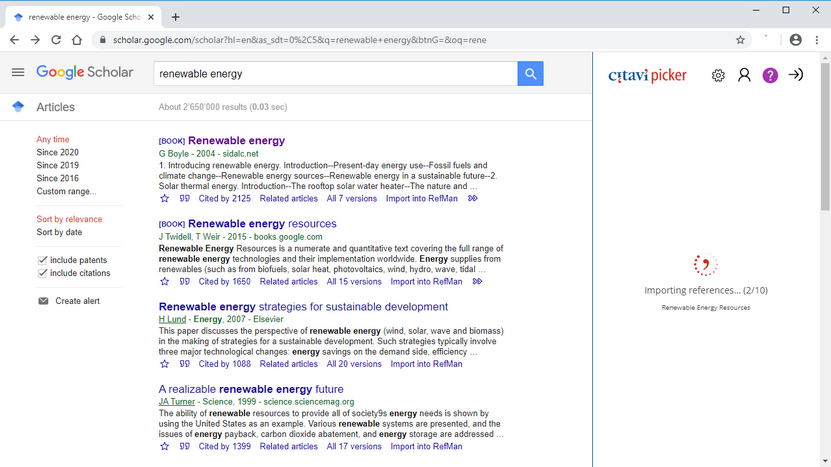 Please note:
If you import 50-100 references from Google Scholar during a short amount of time, Google will block access for your IP address, since it's assumed you are systematically downloading data. Make sure to leave a short break and then re-load the results page. You may need to prove that you're a human being through a CAPTCHA test.
4 The imported references are applied as a selection. To see all of your references again, click Cancel selection.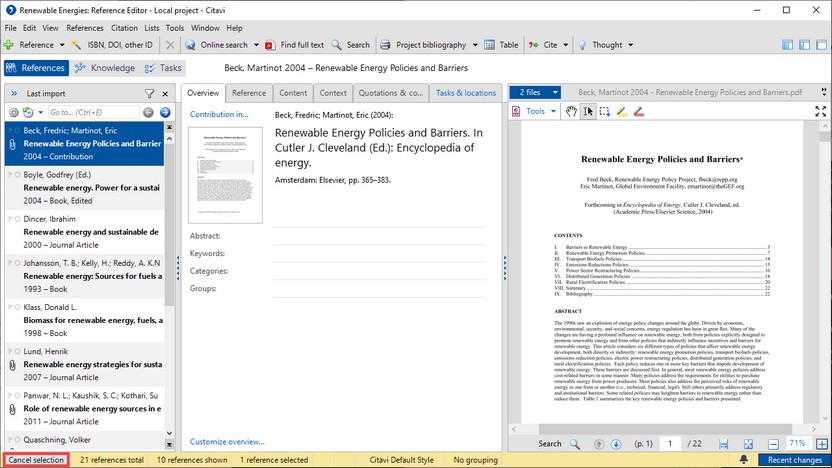 Warning:
The Picker for Internet Explorer can't be used with Google Scholar. However, you can import results by exporting them in the EndNote Tagged format. In the Google Scholar settings under Bibliography manager, select Show links to import citations into EndNote. Click Save.
See also: