Linking a File to a Reference
You can add as many files as you want to a reference, including the PDF copy of a book's table of contents, the full text of an article, etc.
1 Click Local file.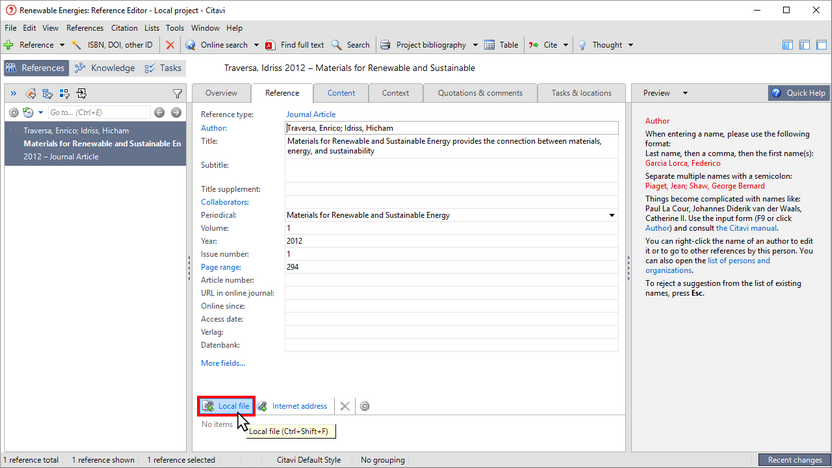 2 Select the file and then click Open.
3 The file is now attached to the reference. In the navigation pane, click the paperclip symbol to quickly open the file in the Preview.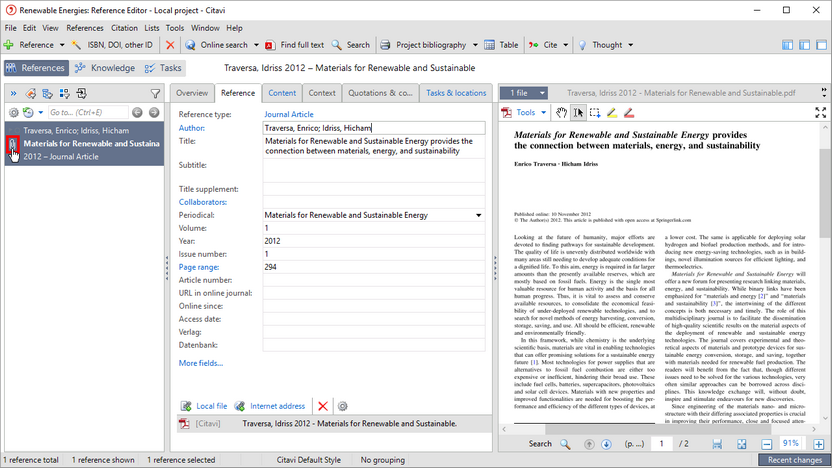 Hint
You can quickly add a PDF file to a reference by dragging the file into the very bottom of the Reference tab.
See also: