Adding an Exhibition Catalog
When you add an exhibition catalog, the date and location information for the exhibition is important. For this reason it is good to use the Conference proceedings reference type: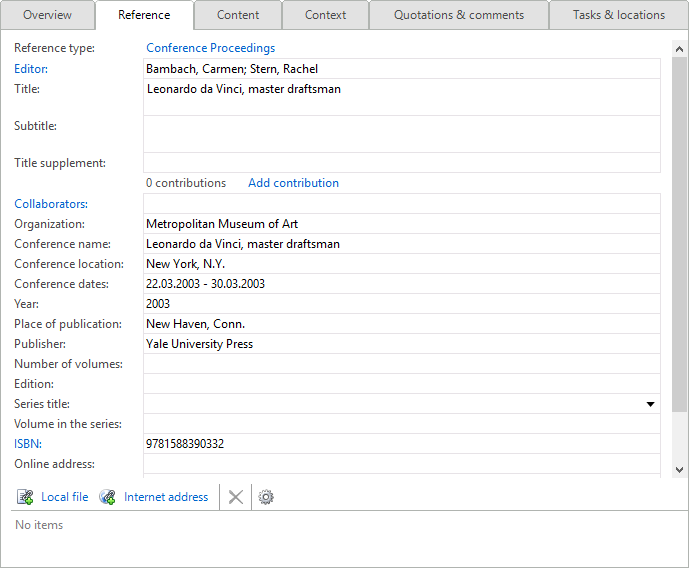 In the Conference location field, enter the location where the exhibition was held. The field Conference dates can be used to enter the exhibition dates.