Automatically Renaming Files Already Attached to References
You can choose to rename PDF files in your project with the Citavi short title. You can either rename one file or rename all files in your project at once.
1 Click the gear symbol above the attached file. Select Rename files with the Citavi short title.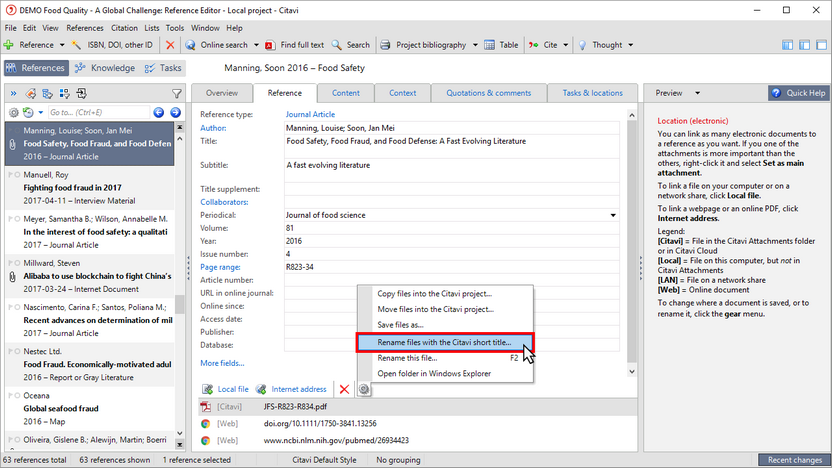 2 Select the files to be renamed. Click OK. The PDF file(s) are renamed with the corresponding short title.