Quick Select (Filters)
Quick select lets you filter references according to frequently used criteria. You can filter by category, keyword, reference types, person, periodical, series, and year of publication. In the navigation pane, click the filter button and then click More to search for references with a certain number of stars or for references without a local file. You can combine multiple filters and invert filters as well, making the filters a quick alternative to Citavi's Search feature.
You can add your own search to the filter by saving the search.
1 In the Reference Editor, on the Navigation Pane toolbar, click the filter icon

. In the selection field, choose the criteria you want. For example, select Keywords and start typing the first letters of the keyword you want to find.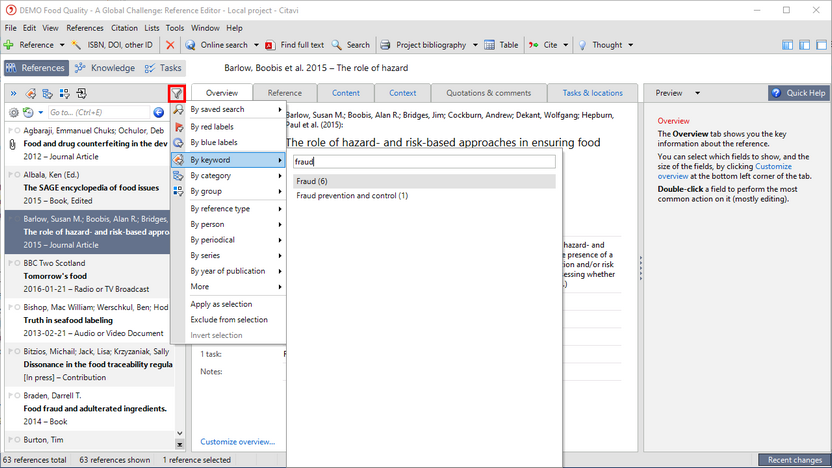 2 You can apply additional filters to a selection to narrow your results.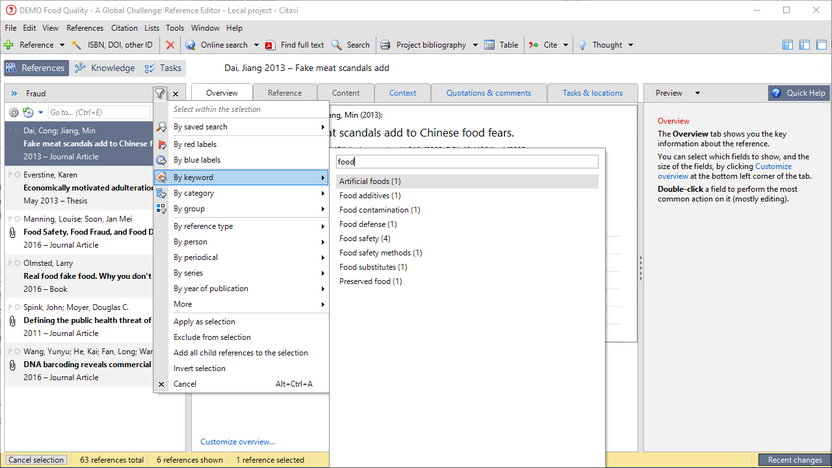 3 You can see which filters have been applied by placing the mouse pointer over the criteria.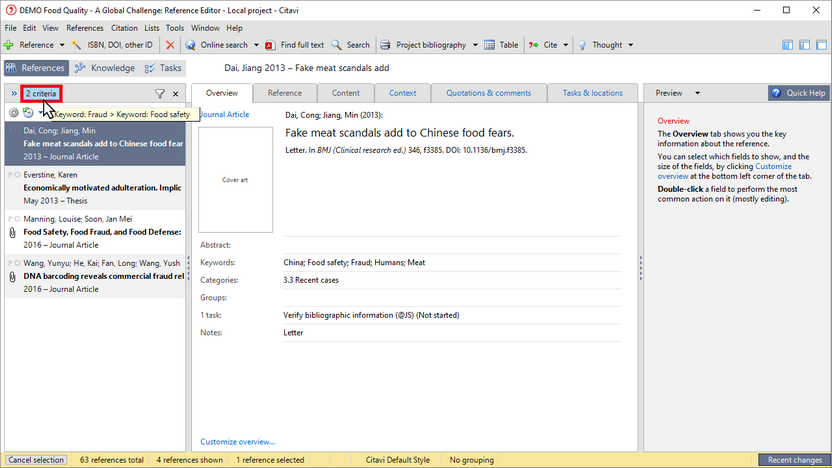 4 To invert a criterion click the arrow.
5 To remove all criteria and view all references in the project, click Cancel selection.