Adding Newspaper Articles with the Picker
Many newspaper websites add metadata to article webpages. The Citavi Picker can use this metadata to send bibliographic information to Citavi.
1 Click the Picker symbol in the menu bar of your browser.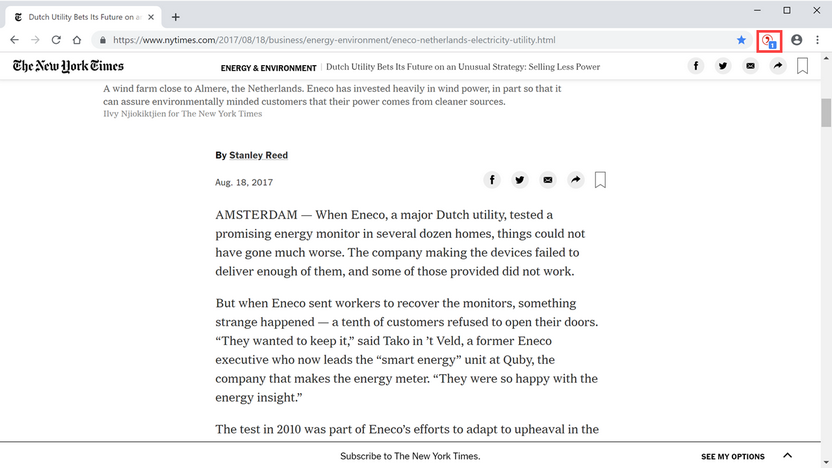 2 Click Add.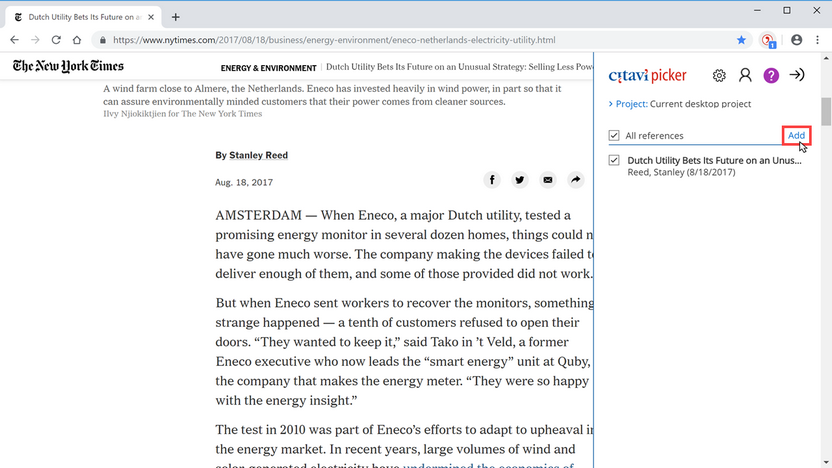 3 The reference appears in Citavi.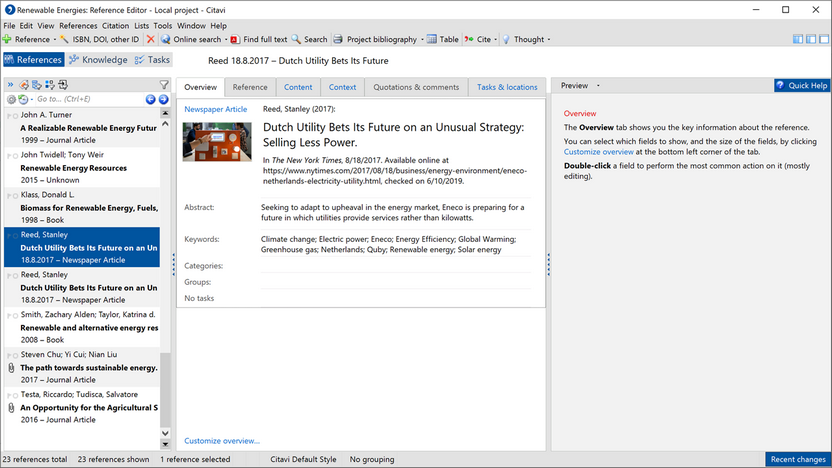 Hint
Use Citavi to create a PDF copy of the webpage.