Adding Multiple Books by ISBN Number
If you have a list of books containing ISBN numbers, you can easily add all of the referenced books to Citavi, regardless of whether the list is a webpage, a Word or PDF document or a spreadsheet.
1 Copy the text with the ISBN to the Clipboard (press Ctrl+A to select the entire contents of a webpage or document. Press Ctrl+C to copy the selected text.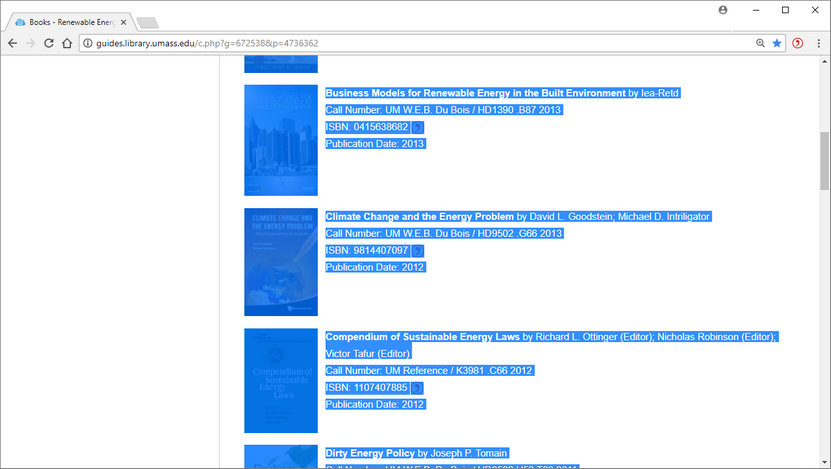 2 In Citavi, click ISBN, DOI, other ID.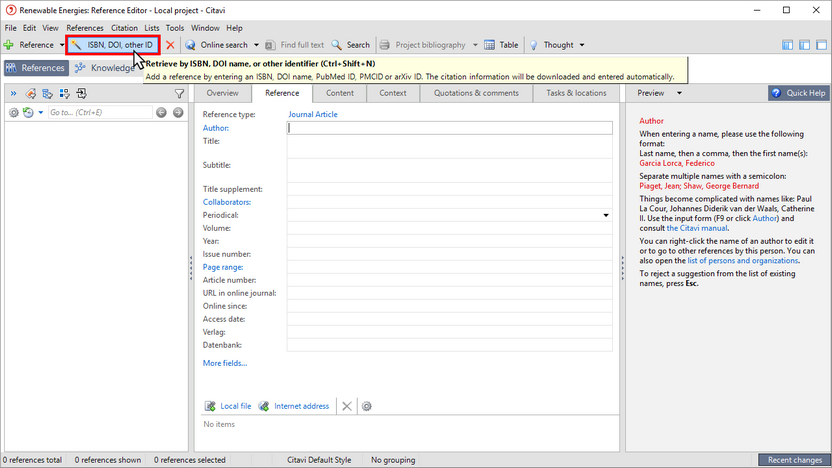 3 Select the Text from Clipboard option, and then click Paste from Clipboard.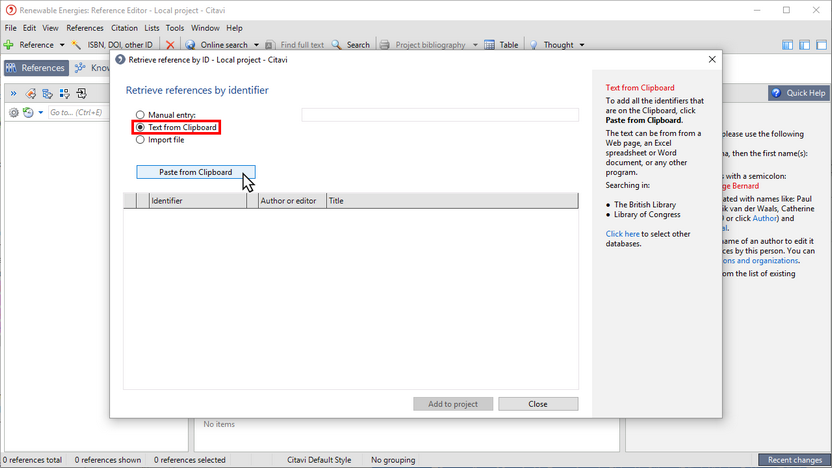 Citavi filters out the ISBN numbers and performs the search:


= Book found


= Book not found


= Reference already in project
4 Click Add to project.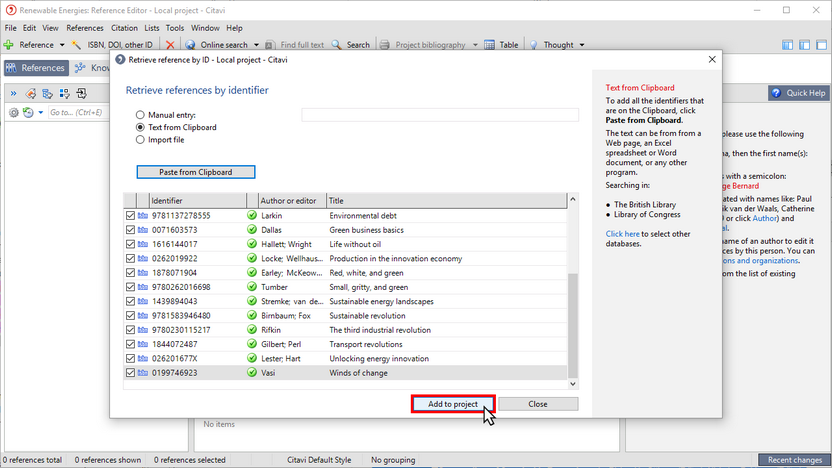 5 The imported references are applied as a selection. You can now work with a selection containing only the search results. To see all your references again, click Cancel selection.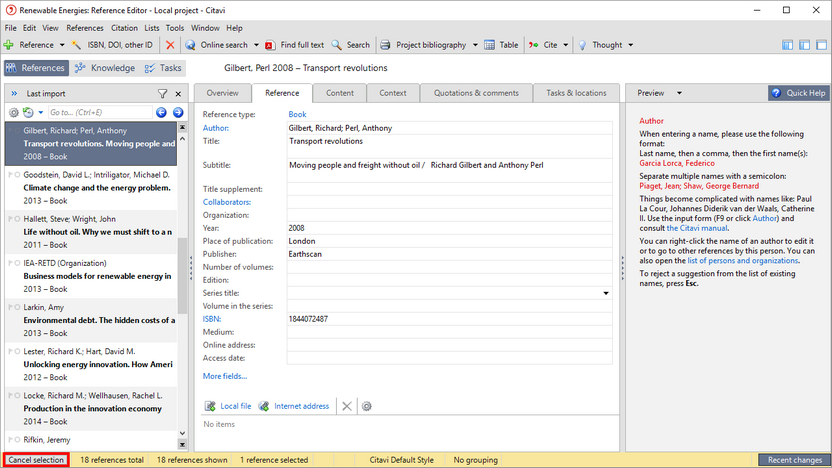 See also: