Selecting Catalogs for ISBN Download
In Citavi you can choose which catalogs or databases should be used for the ISBN download. Citavi imports the bibliographic information from the first catalog in which the book was found. For this reason, we recommend that you set Citavi so that it always searches first in the library catalog you use most often. This allows you not only to import the bibliographic information for a book, but also its call number in the library you use.
1 On the Tools menu, click Options.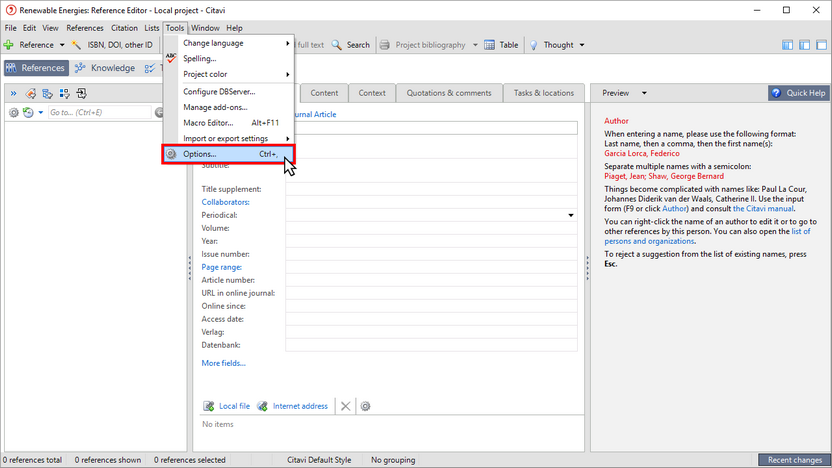 2 On the Search tab, click ISBN download. Click Add database or catalog.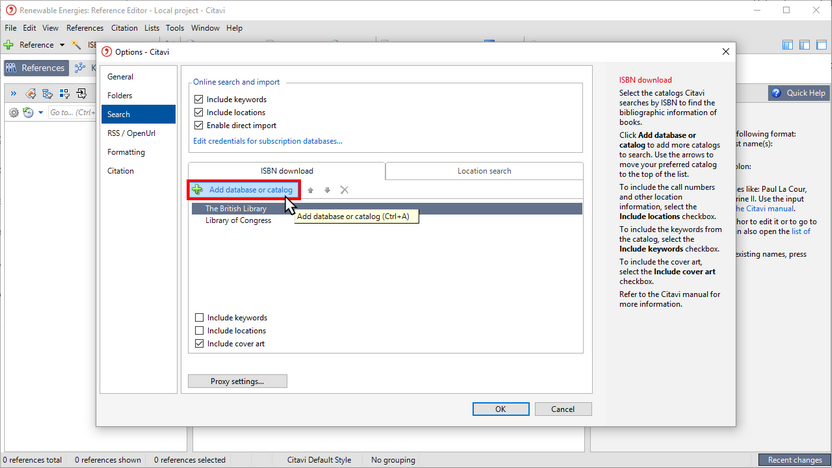 3 In the Name field, type the name of the catalog or database you want to add. Select the checkboxes next to the catalog, and then click Add. Click Close once you've selected all the catalogs you want.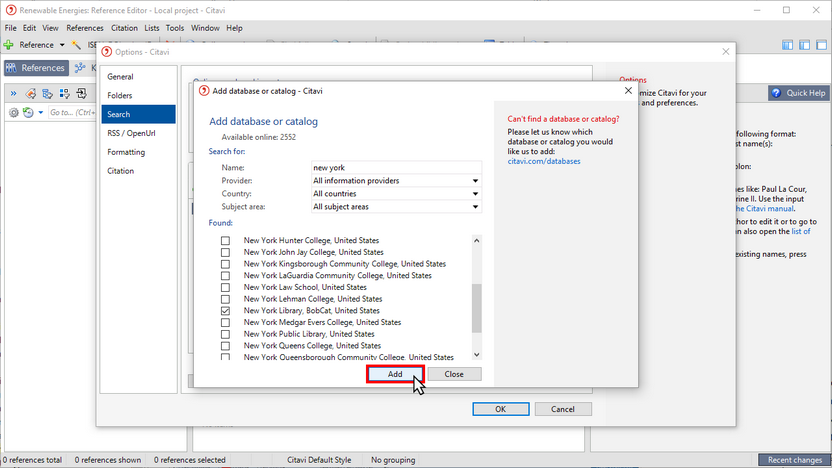 4 To set Citavi to search your library catalog first, click Move up until its name appears at the top of the list.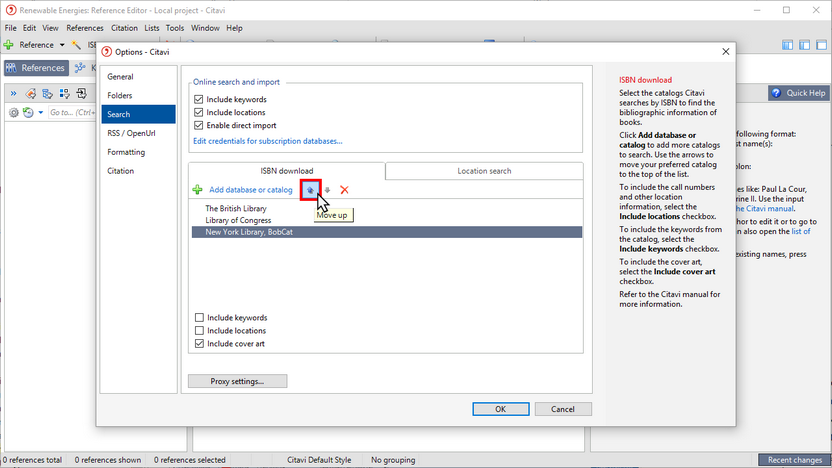 5 Click OK.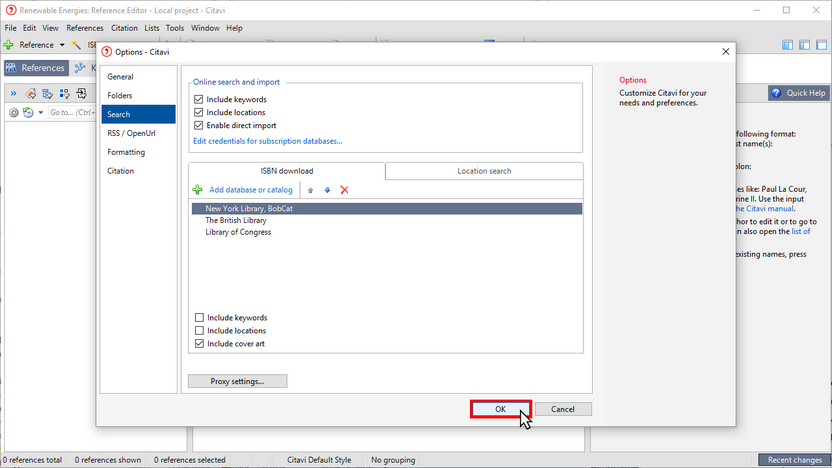 See also: