Finding Full-Text Articles
1 Many academic journals make it possible to download an electronic version of an article online.
Click Find full text.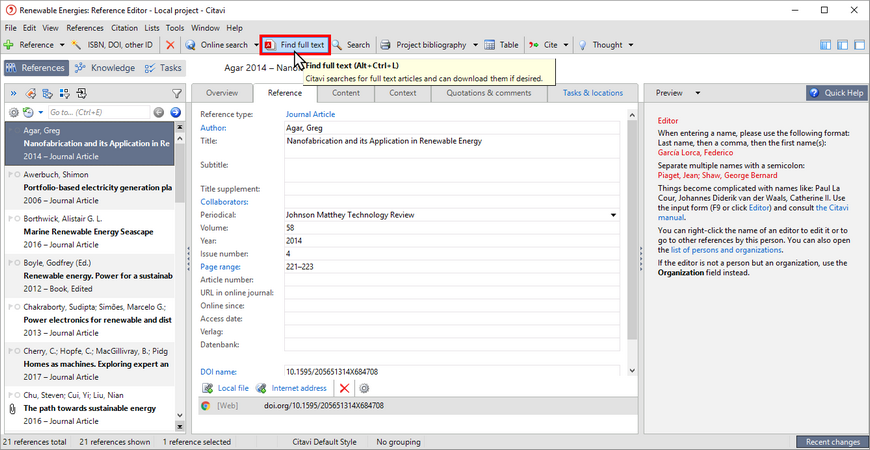 2 If you entered the URL for the HAN or EZproxy server for your university on the Options menu, click the Log in to... link.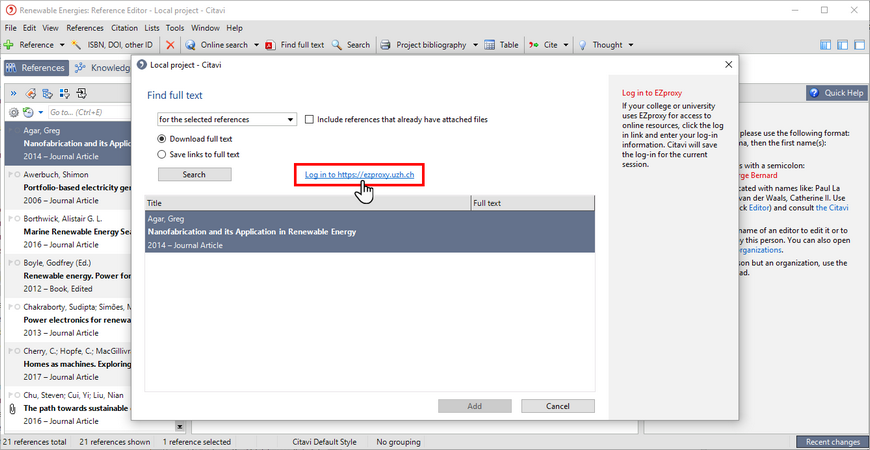 3 Select whether Citavi should search for full text a for all references or only the currently selected references. b Select if the full text should be downloaded or if you just want a link to the full text. Click c Search.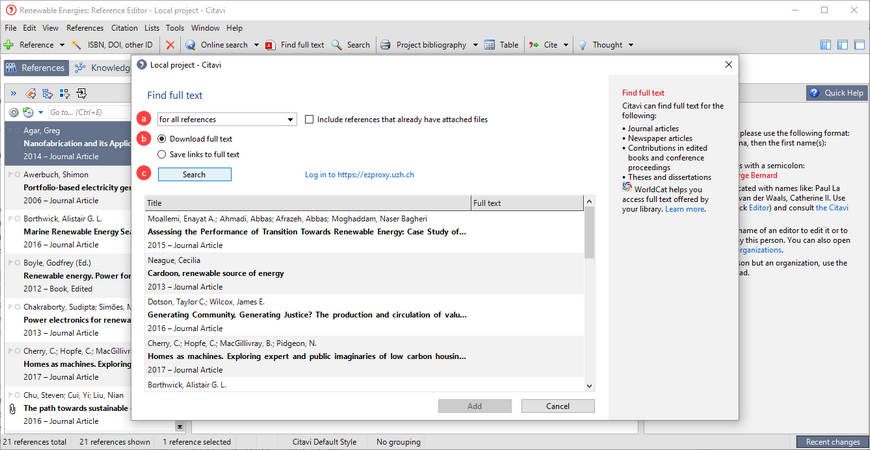 4 Once the search is finished, click Apply. You can find each full text article or link on the Reference tab of the corresponding reference. It is designated by the paperclip icon

in front of the reference.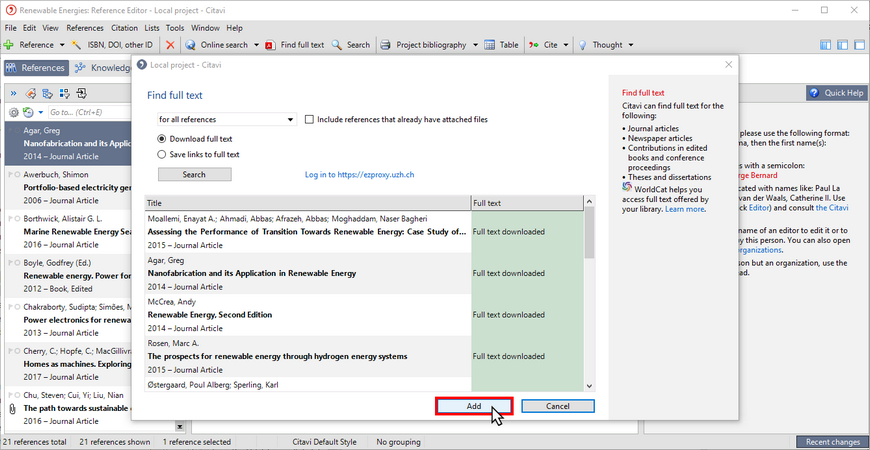 See also: