Importing Results from Online Databases
Most online databases allow you to export your results directly to a reference management program using a special export format. You can then import this information into Citavi. The three most commonly used formats are RIS, EndNote (Tagged) and BibTeX.
1 Perform your search.
2Each database will offer different options for exporting results: just the selected results, all results on a page, all results from a search query, etc. In the database shown here, click Export options > EndNote. In other databases, you might see the following options: Download, Download Citations, Save Citations, Export to EndNote, Export to Reference Manager.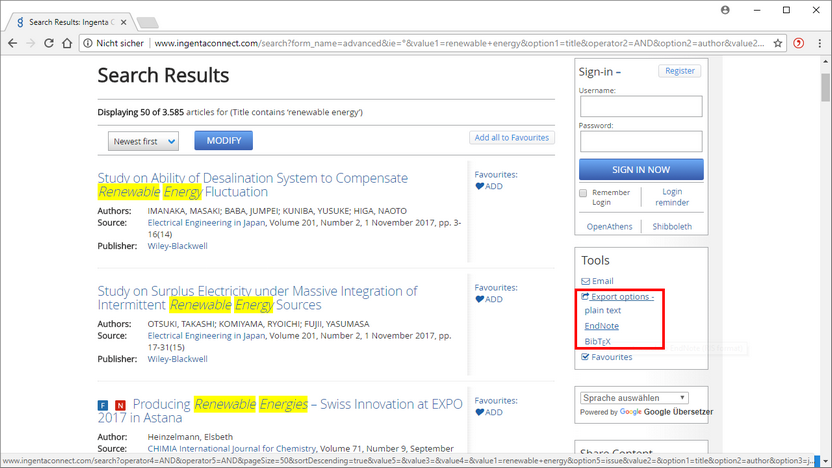 3 The first time you import from a database during a session, Citavi will ask you to double check the character encoding. You usually don't need to worry about this, but if you see strange characters in the preview, try another type of character encoding until you get text you can read. Click Next.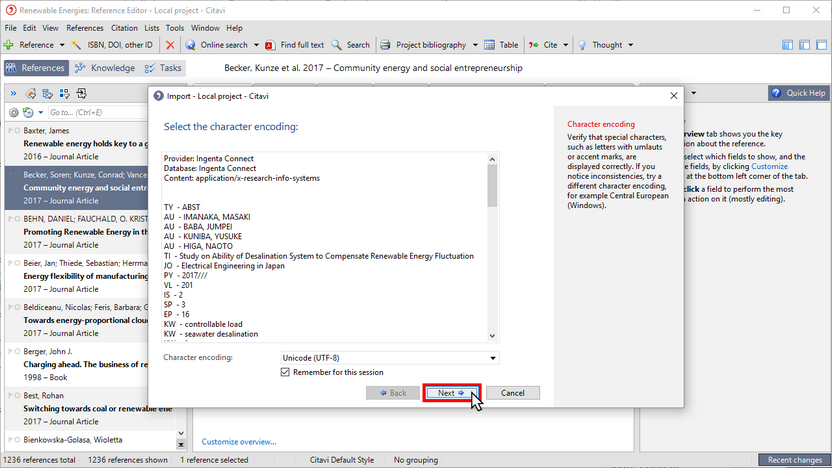 4 Check the order of author names. If necessary, select the option that better corresponds to the displayed order. Click Next.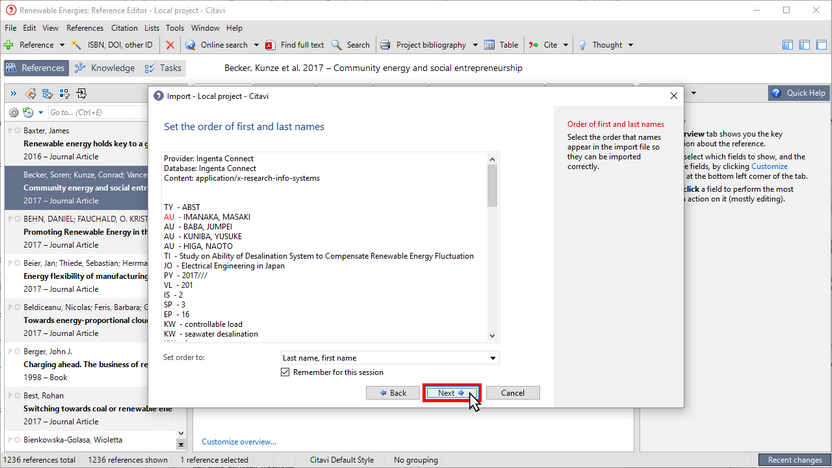 5 The new references are imported into your project. Click Add to project.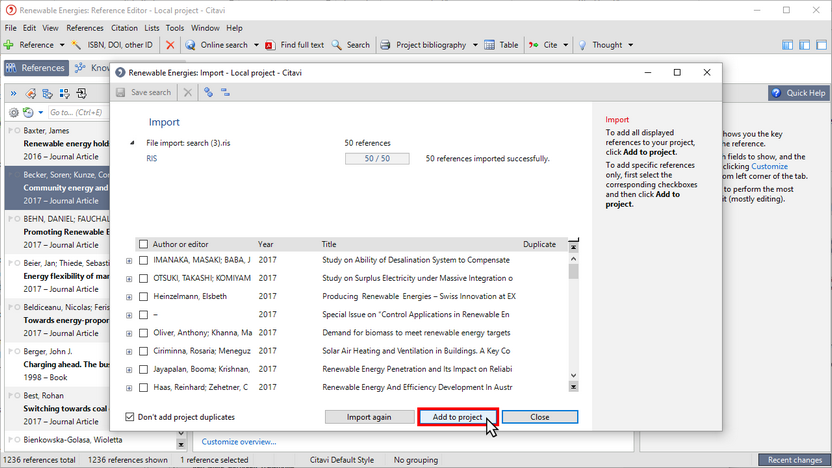 6 After checking over the newly imported references, click Cancel selection to see all of your references again.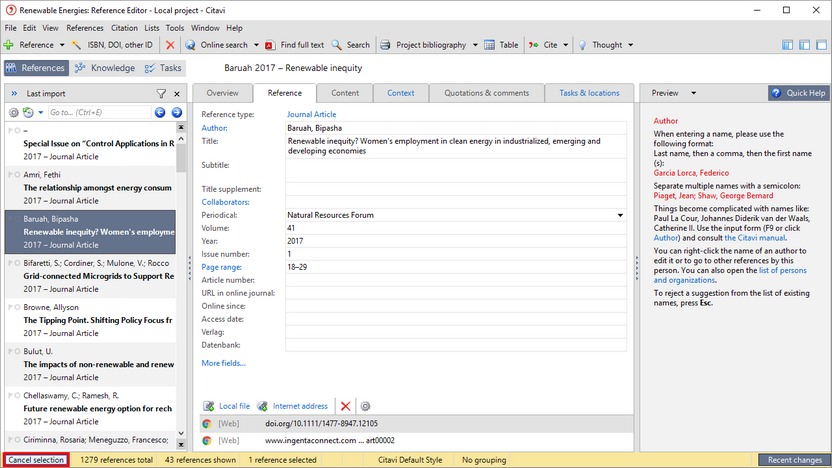 A selection of freely accessible databases
| | | | |
| --- | --- | --- | --- |
| Database (Provider) | Result selection | Option | Format |
| BiomedCentral (Springer Nature) | Individual | Export Citations | |
| IngentaConnect (Elsevier) | All results on a page | Export Options > EndNote | |
| ScienceDirect (Elsevier) | Individual (with login) | Export Citations | |
| Scopus (Elsevier) | All results on a page | "Export" | |
| SpringerLink (Springer) | Individual | Cite Article/Chapter | |
| | Individual | Download Citation | |
| Web of Science (Clarivate Analytics) | All results on a page | Save to Other File Formats > Other Reference Software | .TXT > Web of Science filter in Citavi |
See also: