Moving or Copying References
You want to send someone selected references for additional editing. Copy these references to a new project and then send this person the new project.
1 In order to select multiple references for moving or copying, perform a search or use labels to select references.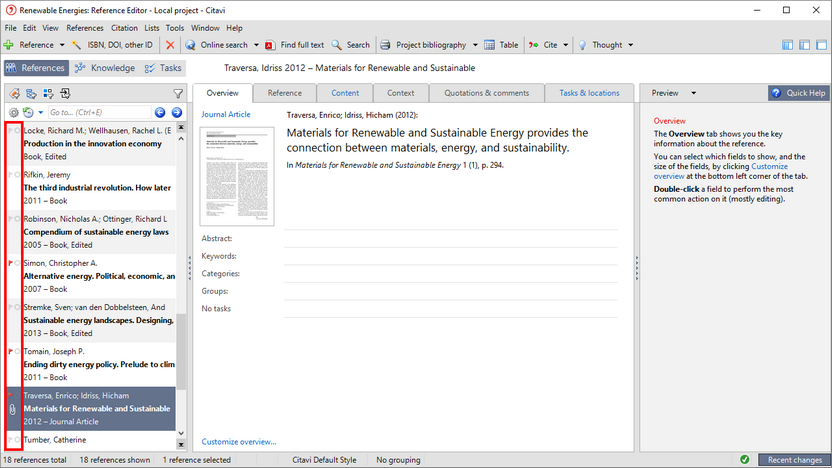 2 If you use the red labels, for example, filter the reference with red labels.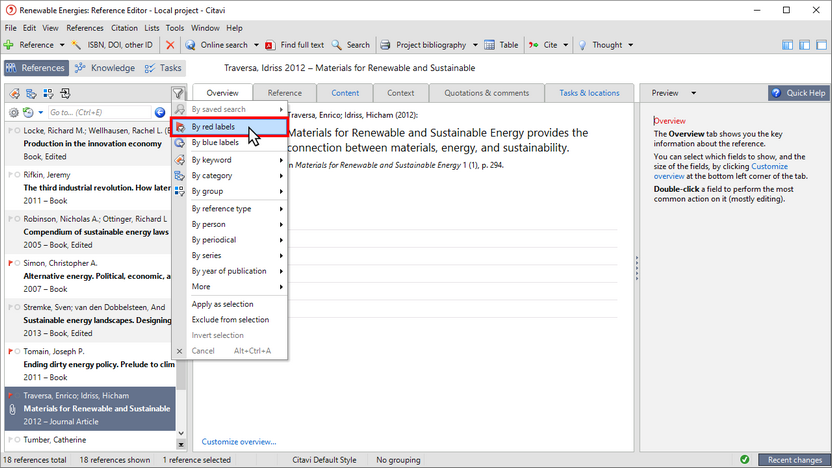 3 Citavi creates the selection. On the References menu, click Copy or move to a Citavi project.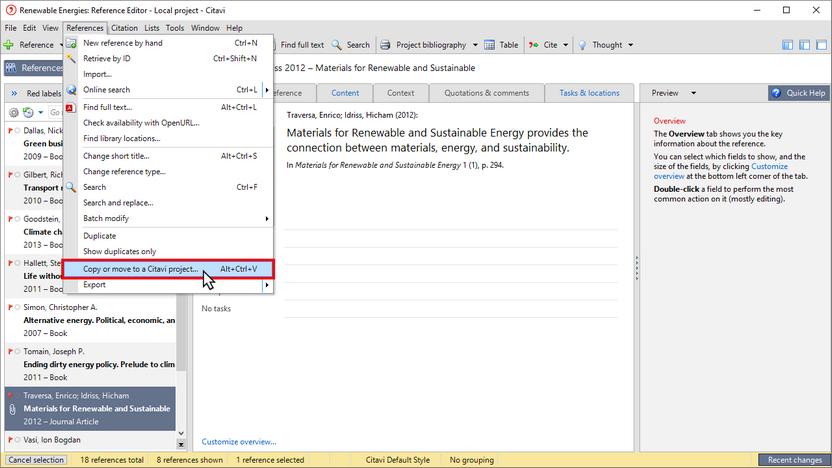 4 Under Which references do you want to include?, choose The n references in the current selection. Select whether to copy or move the references and select an existing project or a new project as the destination.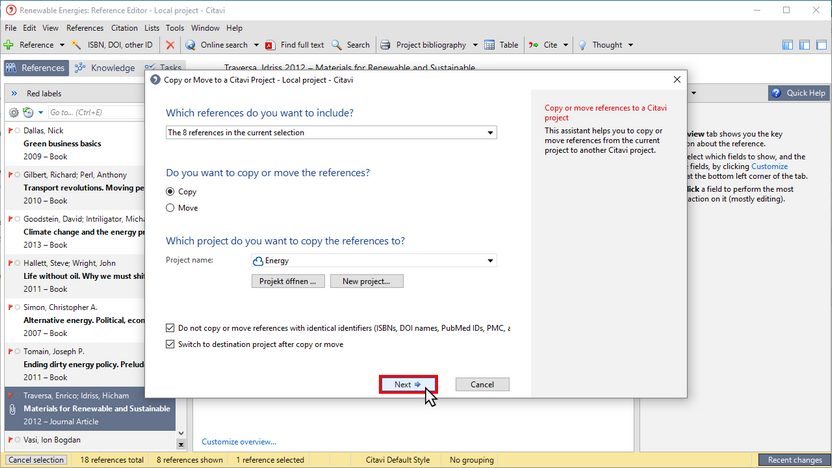 5 Select the additional information that you want to copy or move into the destination project.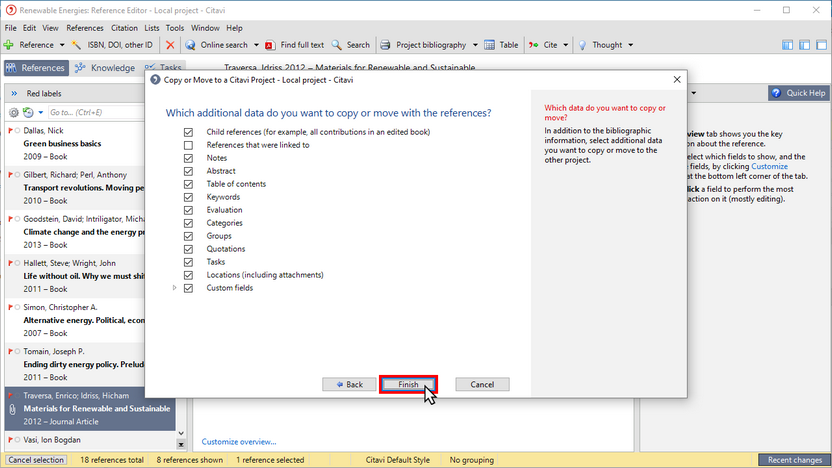 6 After successfully moving or copying the reference(s), Citavi opens the destination project. The new reference(s) are applied as a selection if the destination project already contained other references. To see all of your references again, click Cancel selection.