Organizing References by Category
You can assign each reference to one or more categories in order to group your sources by topic.
1 Switch to the Context tab.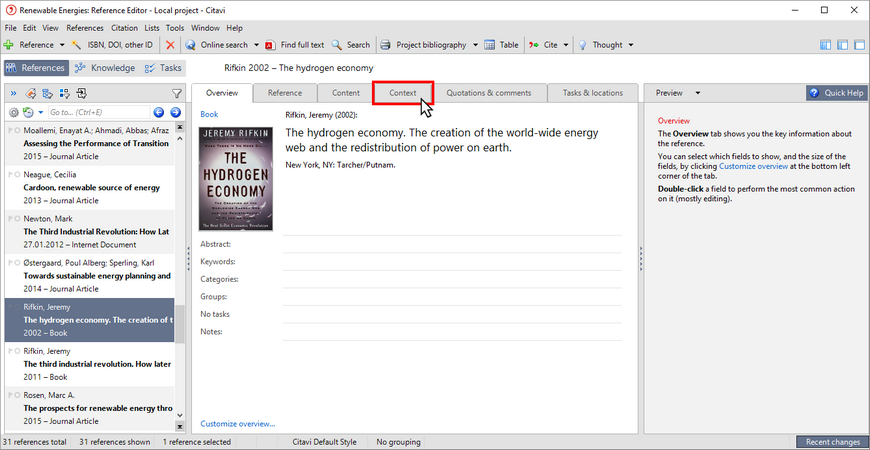 2 Click Categories.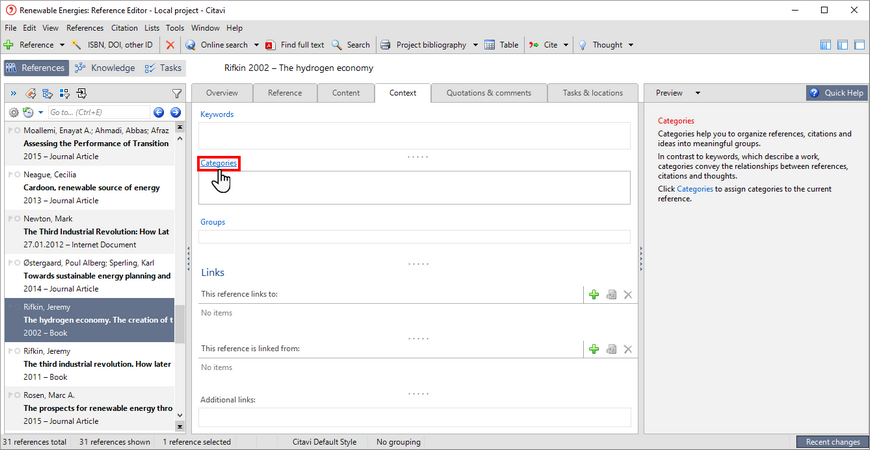 3 Select the checkbox in front of the categories you want to select. Close the window by clicking OK.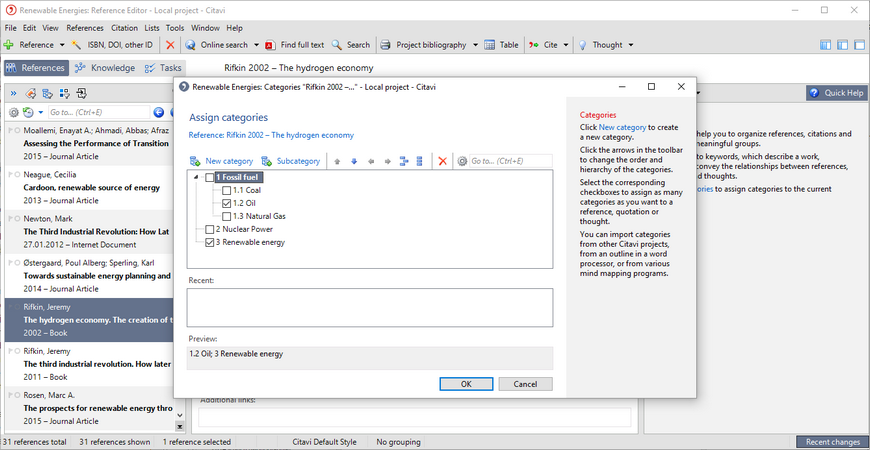 4 Alternatively: Type the name of the category in the Categories field. Select one of the suggestions.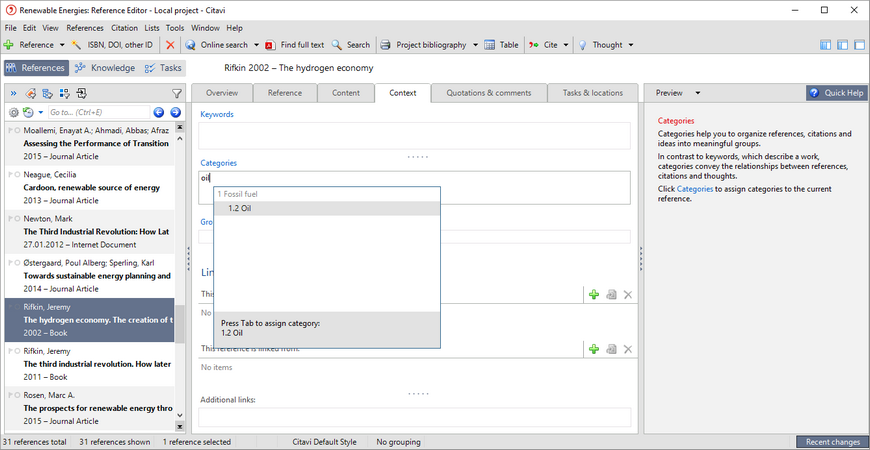 5 Alternatively: On the View menu, click Show category column.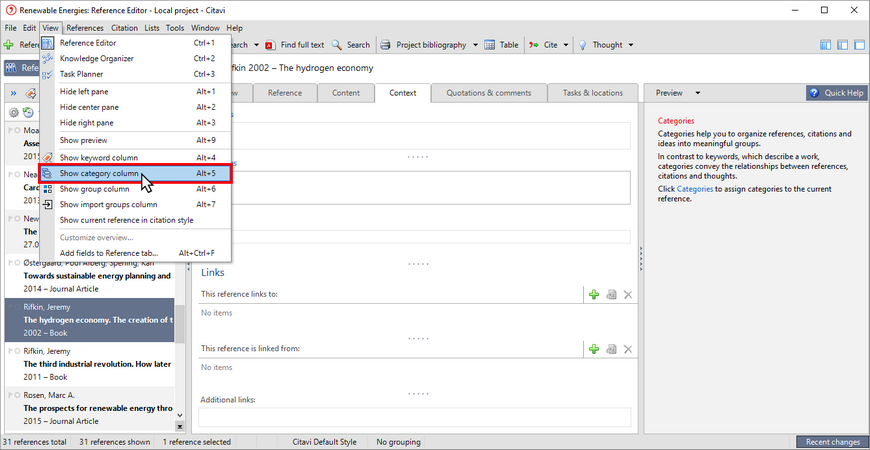 6 Drag the reference to the desired categories.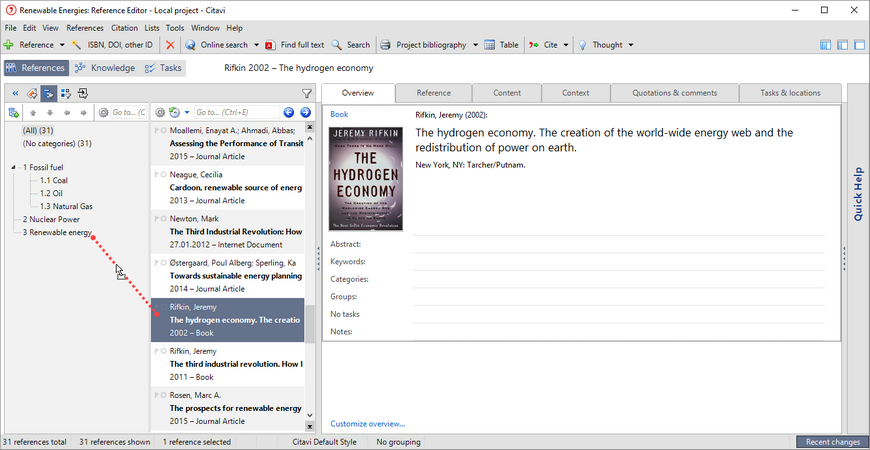 See also: