Printing an Annotated Project Bibliography
An annotated project bibliography contains bibliographic information and any other information you want to include, such as abstracts, quotations, comments, locations, and keywords.
1 If you want, change the citation style. In the Reference Editor click Project bibliography and then click Print annotated.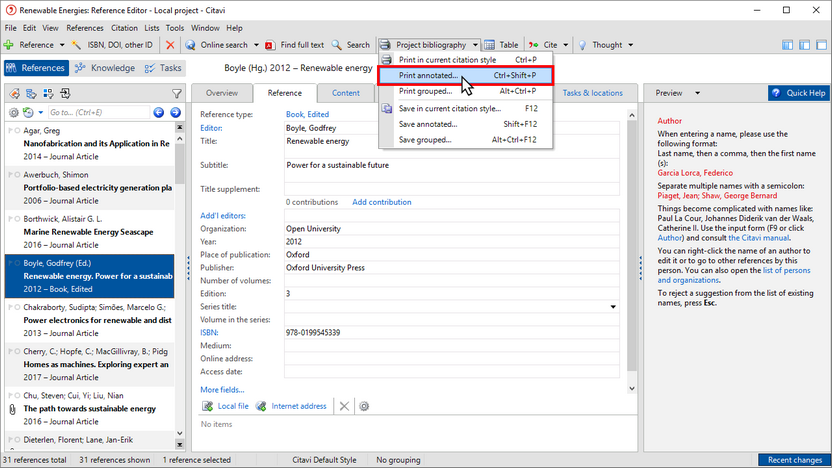 2 Select the information that should be included in addition to the bibliographic information. You can change the order by using the arrows. Click OK.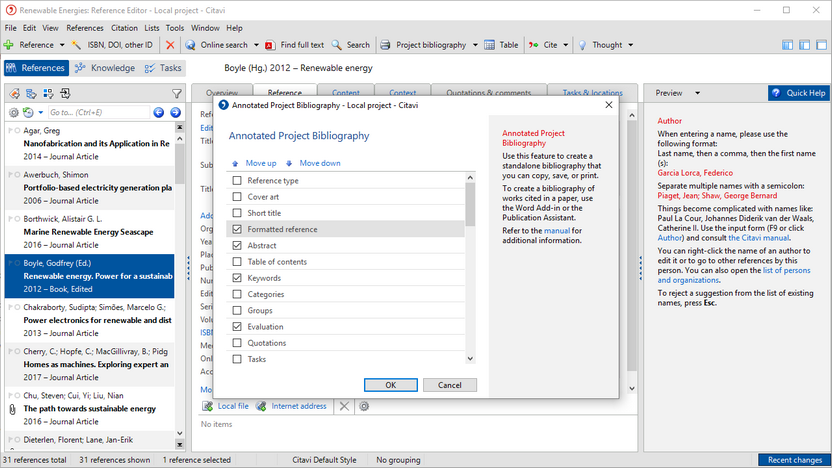 3 Click the Print button.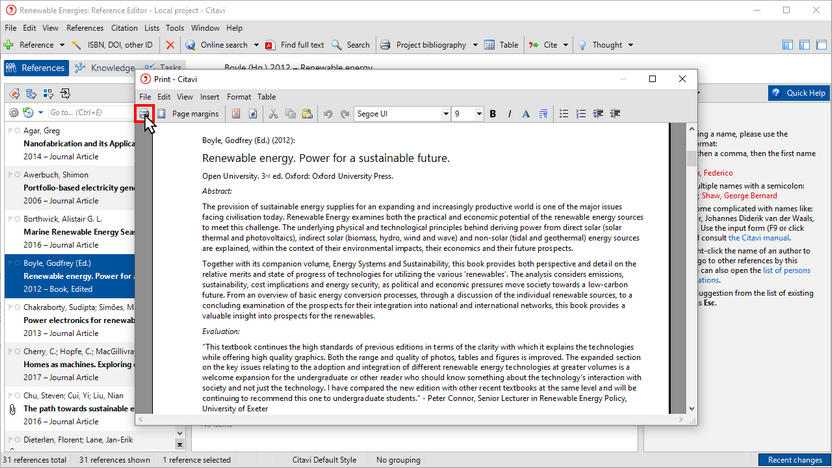 Hint:
If you only want to print information for one reference, first create a selection that only includes the one reference. Then, click Project bibliography > Print annotated.
See also: