Searching Library Catalogs with Citavi
Find books on a topic in library catalogs, including your own.
1 Make sure that you have an active Internet connection and click Online search.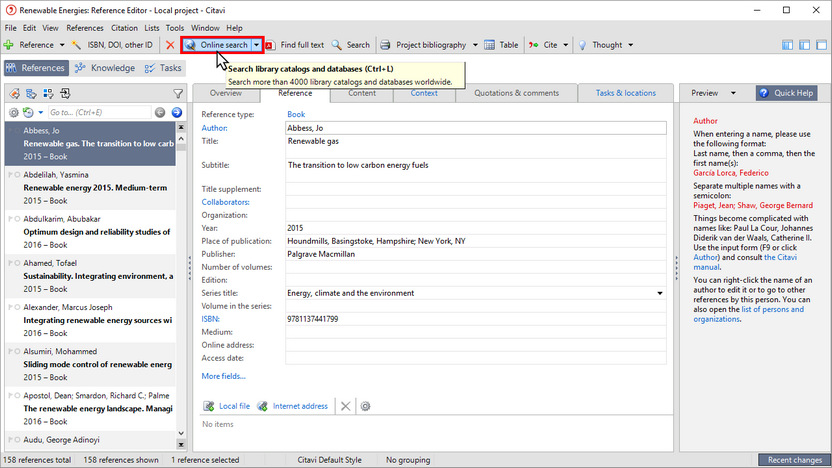 2 Choose the catalog you want to search or select Add database or catalog.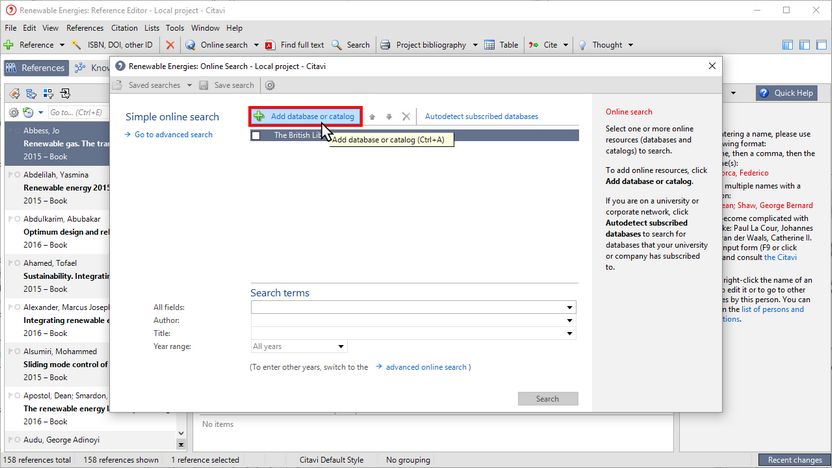 3 Type the a name of the catalog. Select the b checkbox next to the catalog. Click c Add. Click Close.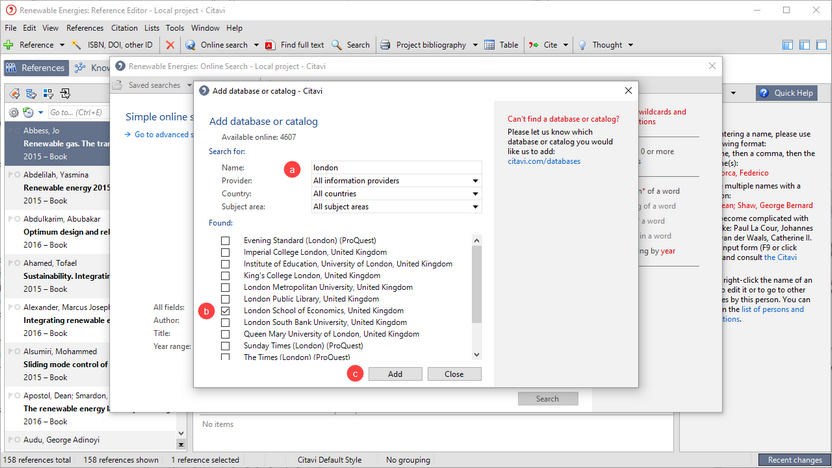 4 Enter your a search terms. In the b quick help you can see the available search options for the selected catalog(s). Click c Search.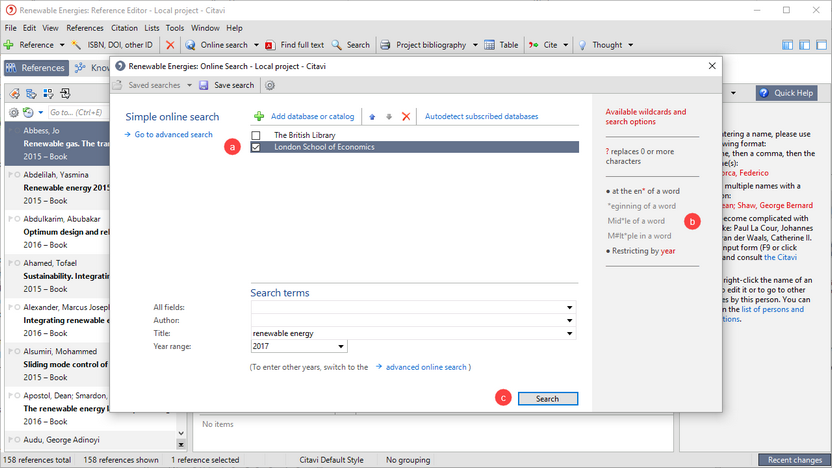 5 Citavi displays the results. Click Add to project to import all the references at once.
You can also look at individual references in greater detail and then select the checkboxes next to the results you want to add to your project.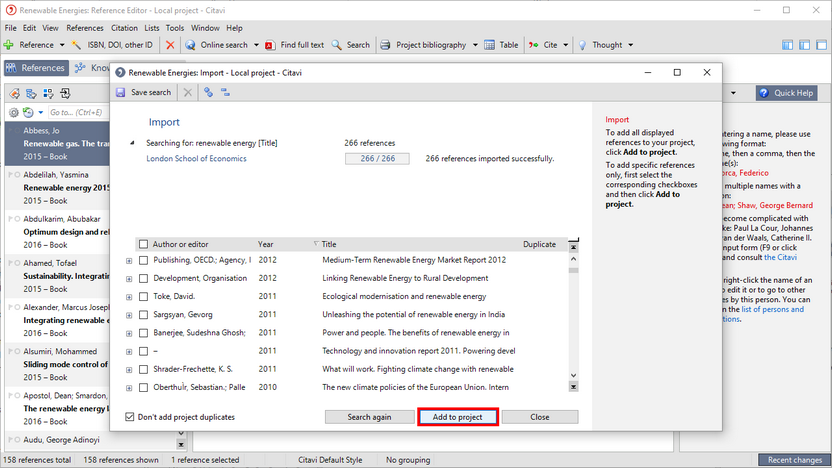 6 The imported references are applied as a selection. You can now work with a selection containing only the search results. To see all of your references again, click Cancel selection.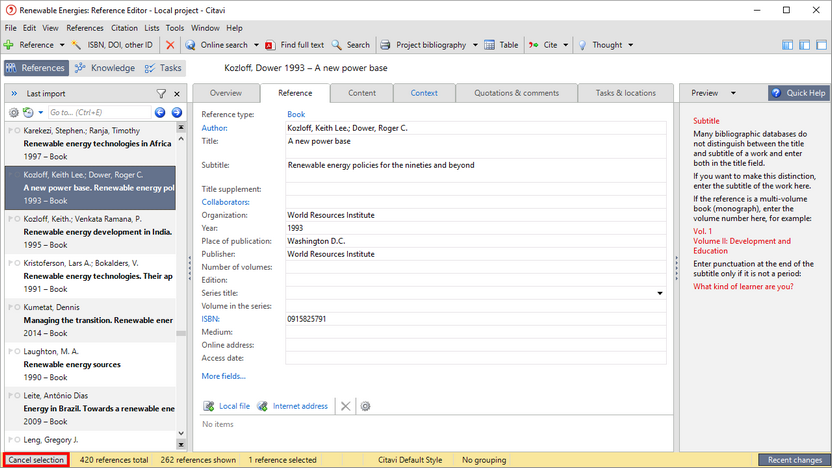 7 All the references you import after an Online Search are temporarily saved in a group. Press Alt+7 to display or hide import groups.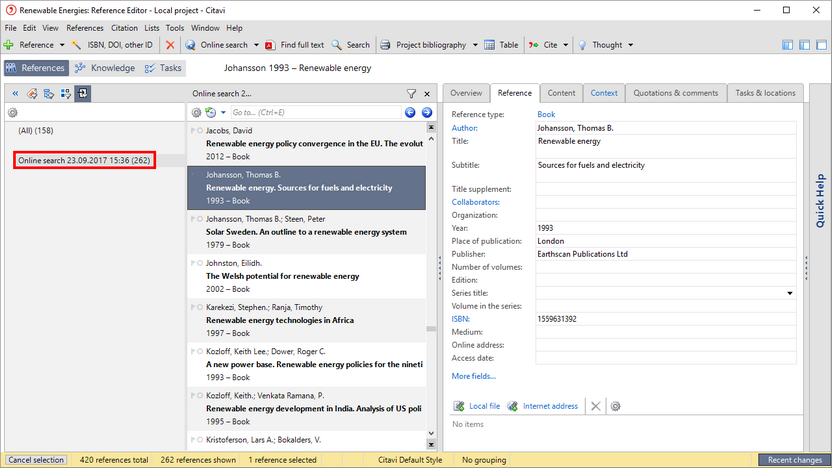 See also: