Searching Research Databases with Citavi
Research databases contain current articles from journals, conference proceedings, and edited books. Although most of these research databases require a subscription, you can often search research databases if:
your organization subscribes to the database

and if your computer is connected to your organization's network. If you are away from the network, you can often connect remotely using a Virtual Private Network connection. Your IT department or system administrator can tell you more about VPN connections.
1 Start Citavi. In the Reference Editor, on the toolbar, click Online search.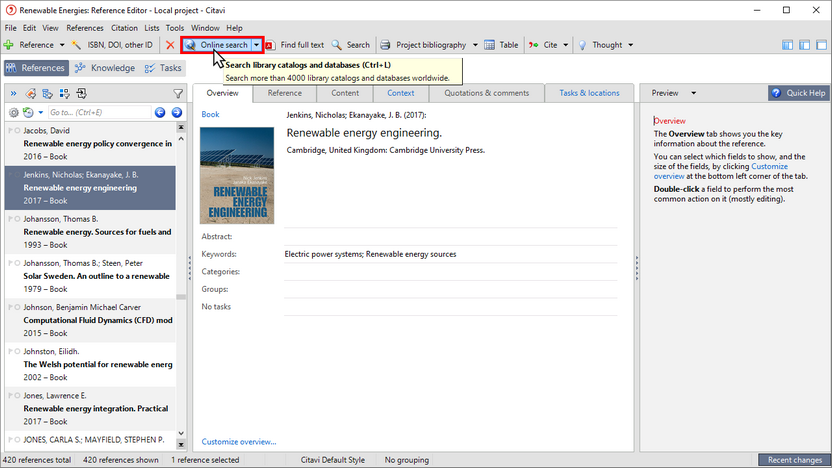 2 If you don't know which databases you have access to, click Autodetect subscribed databases.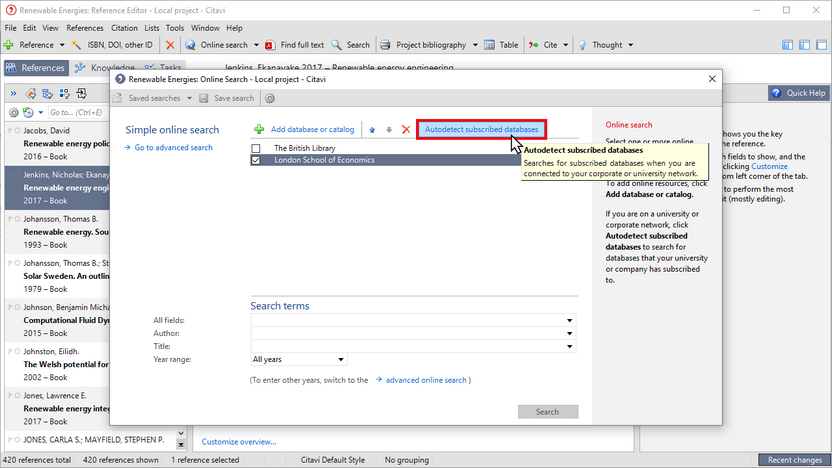 3 Citavi checks larger information providers to see which research databases are licensed by using the IP address.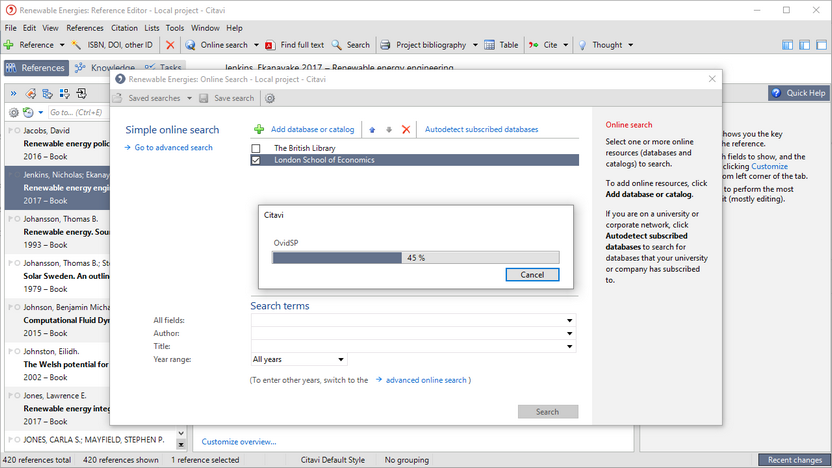 4 Select the databases that you want to search from the list of subscribed databases.
Some providers require a login and password as additional authentication. If you have this information, click Add login credentials.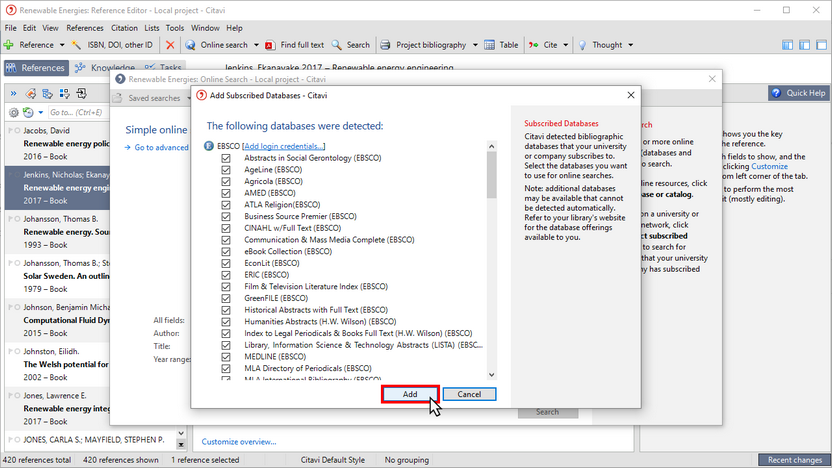 5 Enter your search terms and click Search.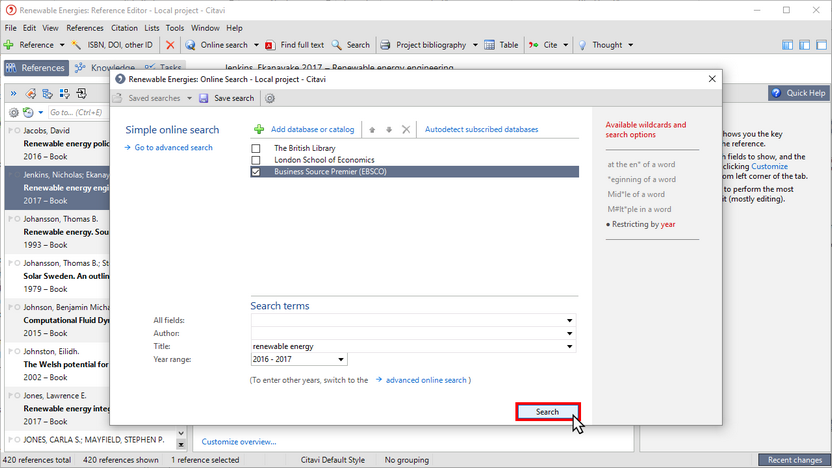 6 Click Test so that the provider can authenticate your access. Wait for the message confirming the authentication and then click OK. Start your search by clicking OK.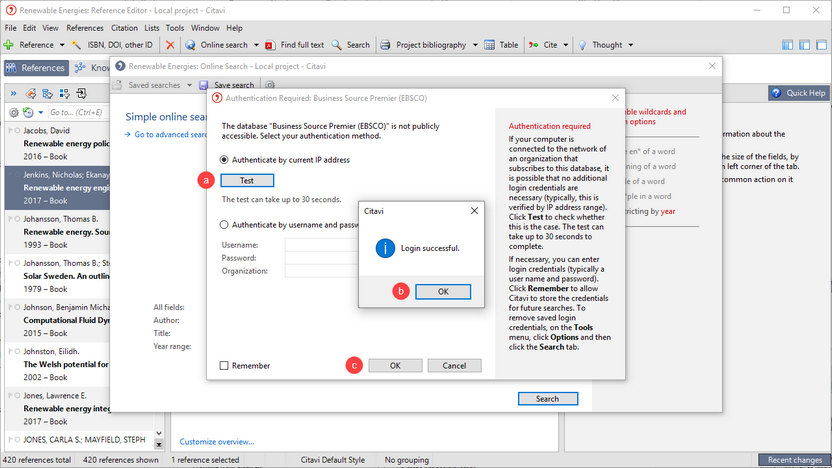 7 After the search is finished, click Add to project.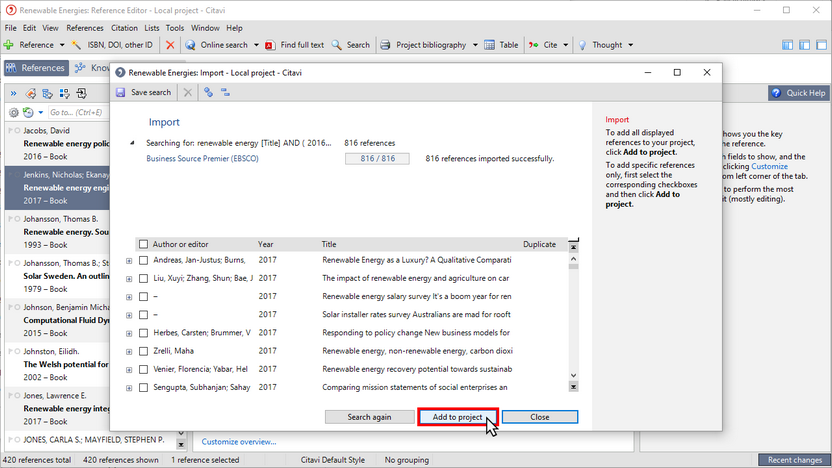 8 Check your new references. Then, click Cancel selection to see all of the references in your project again.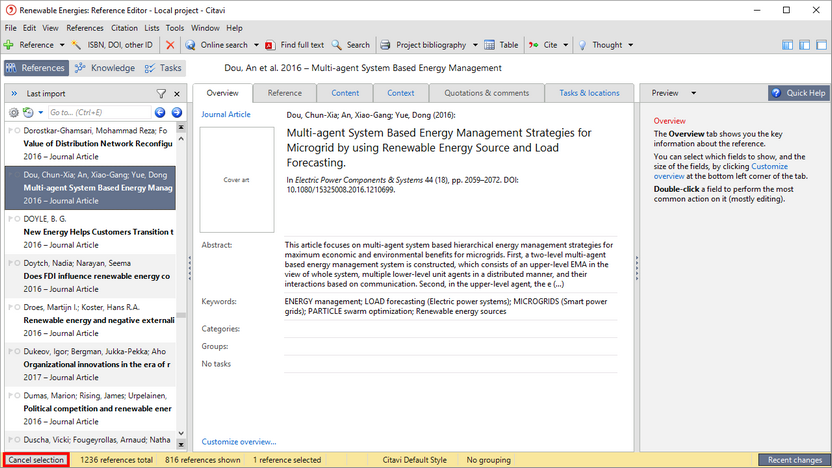 See also: