Adding a Contribution in an Edited Book
Unlike a regular book, contributions in an edited book are dependent publications which must be "children" of a parent reference. Adding a contribution in an edited book requires two steps. First, you will add the edited book itself and then you will add the contribution.
1 Click +Reference. (If the book has an ISBN, add the book by ISBN.)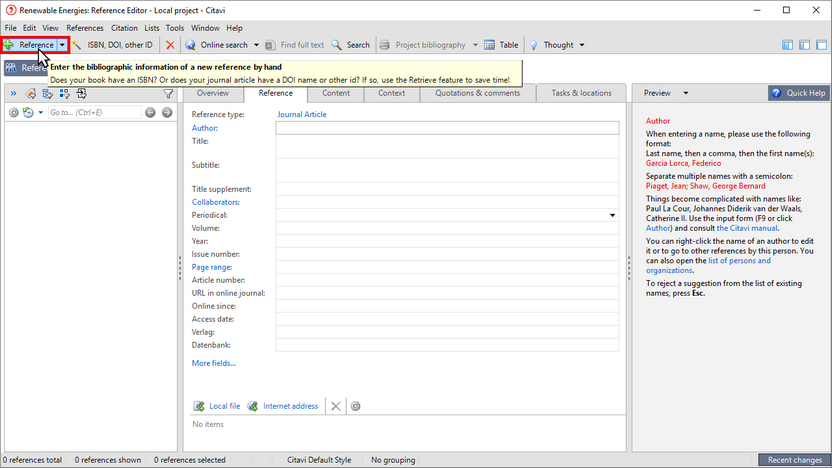 2 Select Book, Edited.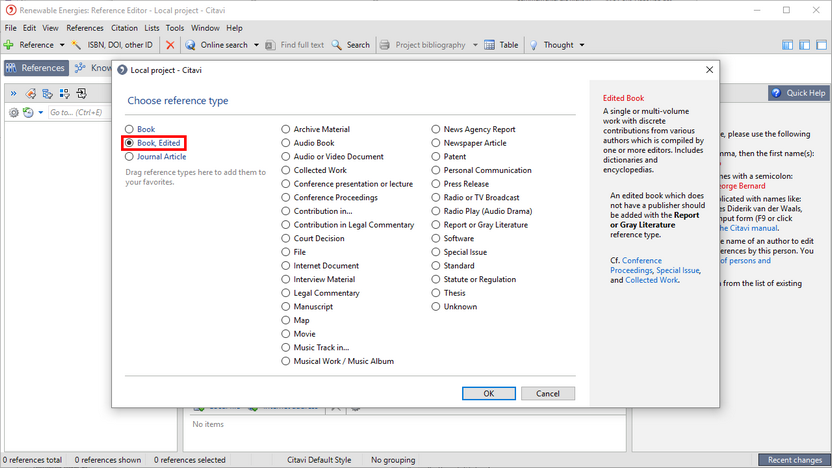 3 Add the information for the edited book.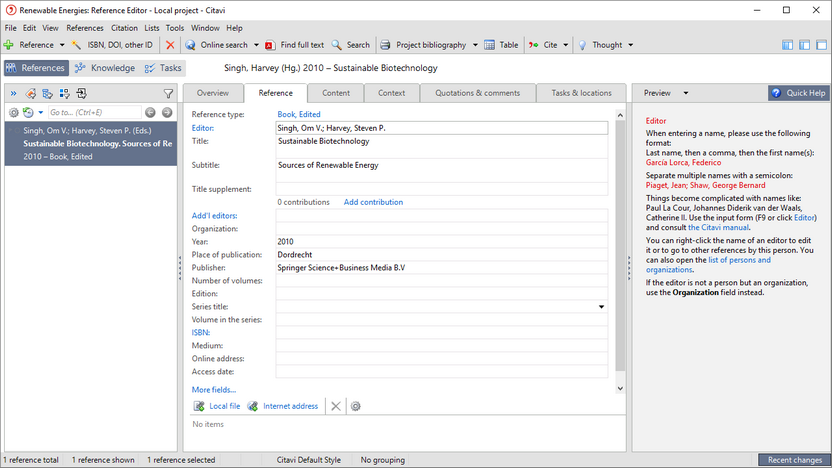 4 Then click Add contribution.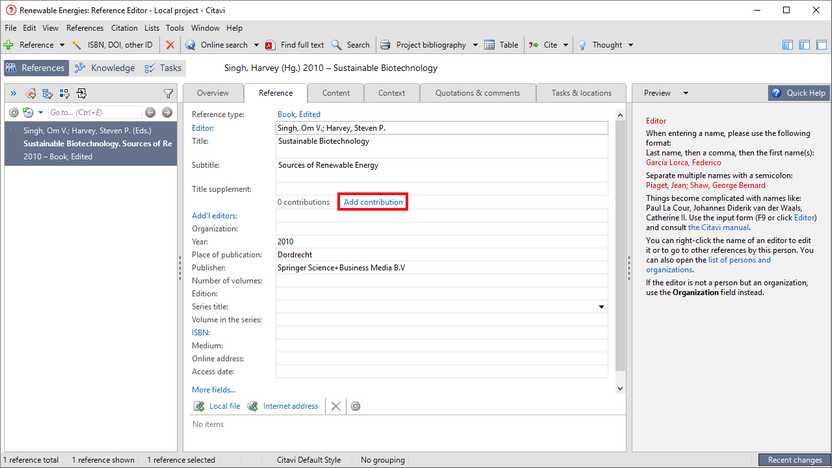 5 Add the information for the contribution.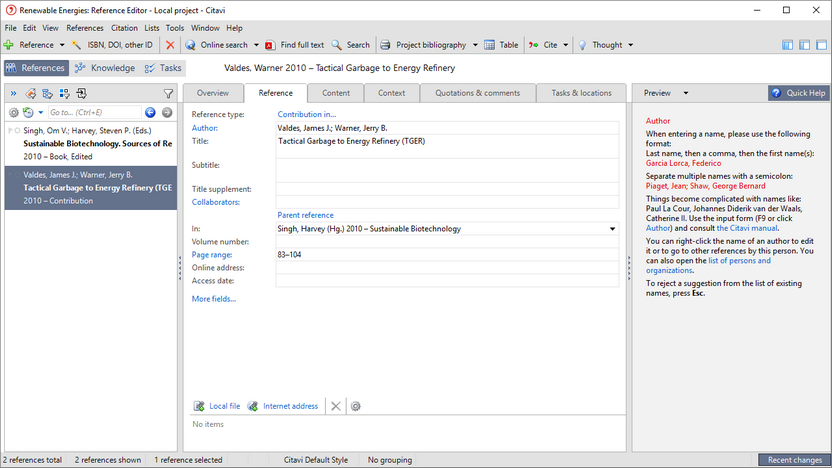 6 To add another contribution, click Parent reference > Go to parent reference.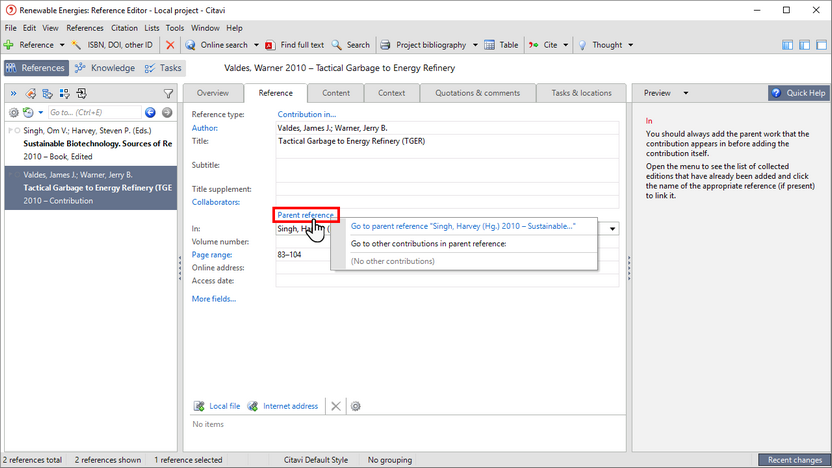 7 Then click Add contribution.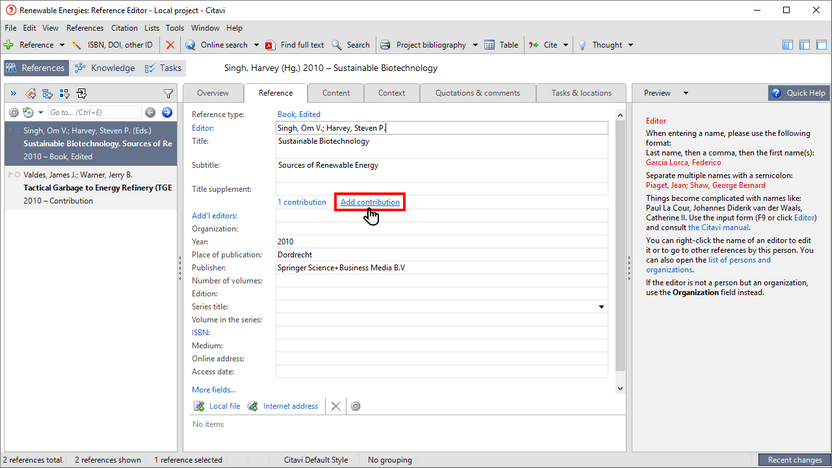 8 Do you want to check which contributions you have already added? Click n contributions.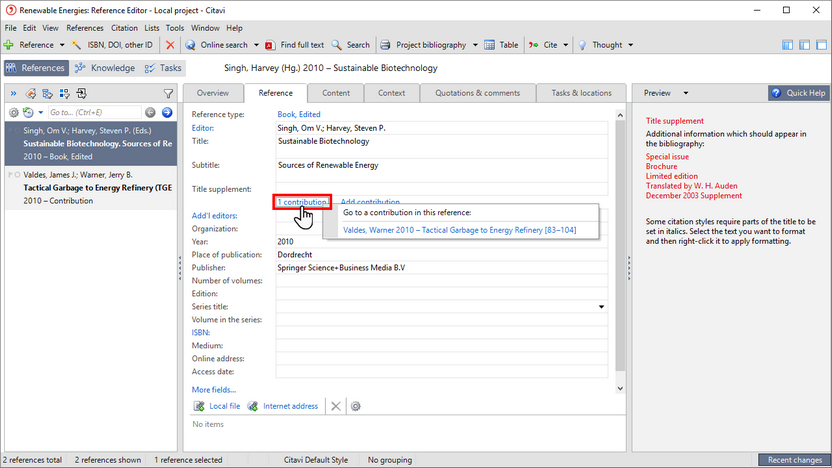 Hint
On the View menu, click Show current reference in citation style. You can then see a preview of how the reference information will be displayed later in your bibliography.
See also: