Adding a Book by ISBN Number
Books with ISBN numbers can be easily added to your project. Simply enter the ISBN number, and Citavi automatically adds the bibliographic information from the catalogs you've selected.
1 Click ISBN, DOI, other ID.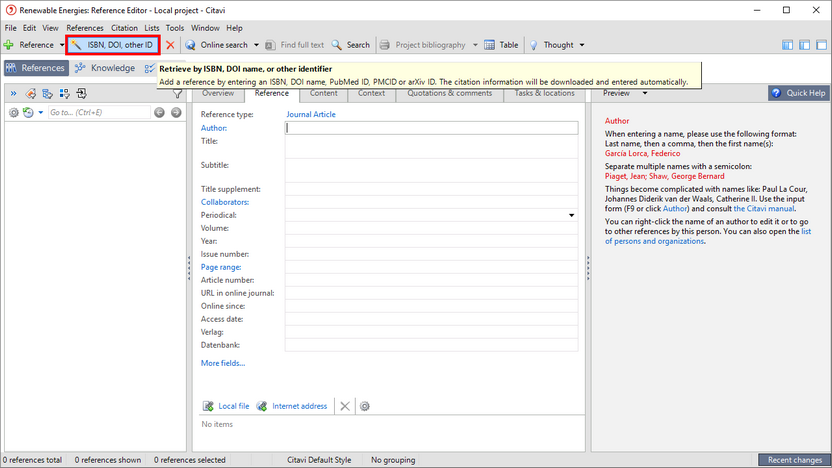 2 Type the ISBN number in the Manual entry box (with or without hyphens), and then click Add or press the Enter key.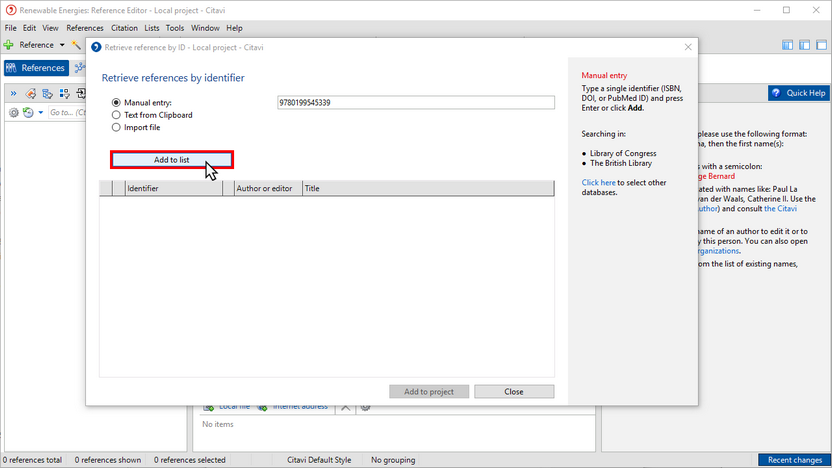 3 Click Add to project.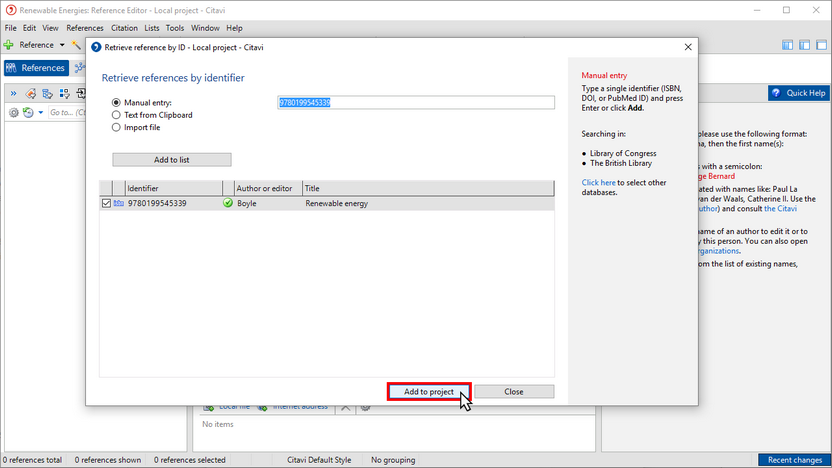 4 Citavi adds the book's information to your project on the Reference tab.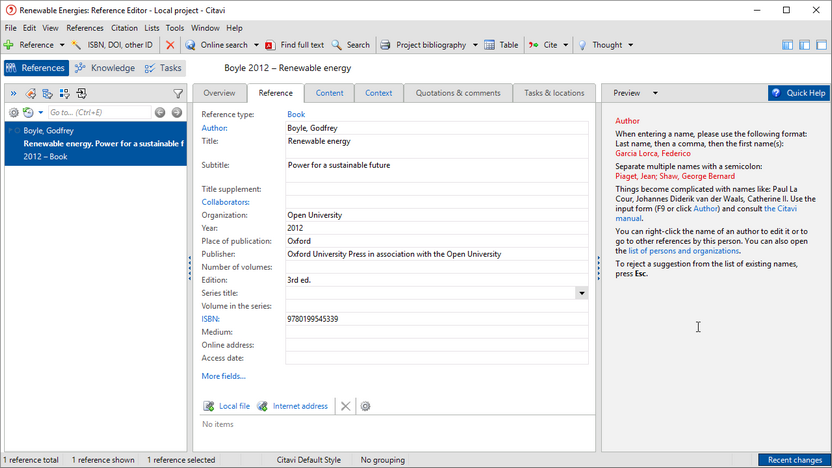 5 If available, the cover art can be found on the Overview tab.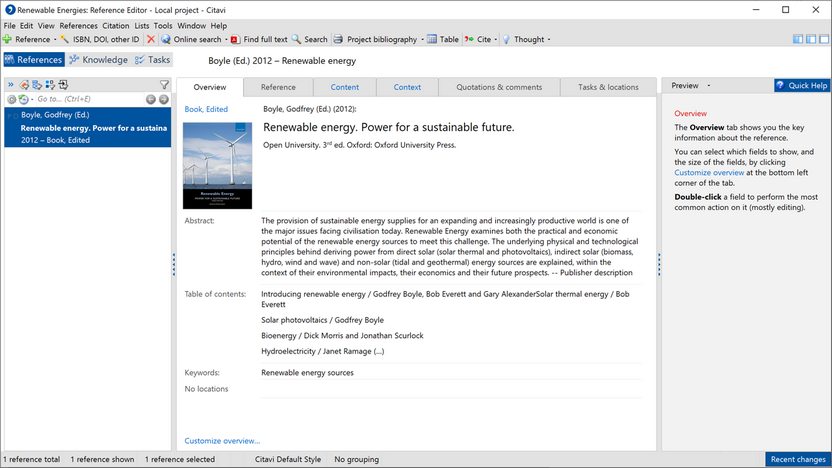 See also: