Creating a Cloud Project
Are you logged into Citavi?
If you see the Login icon in the upper-right corner of the Welcome Screen,
you are not yet logged in. Click the Login icon to log in with your Citavi account information. Now you can create or open a cloud project.
1 Start Citavi. On the Welcome Screen, click New project.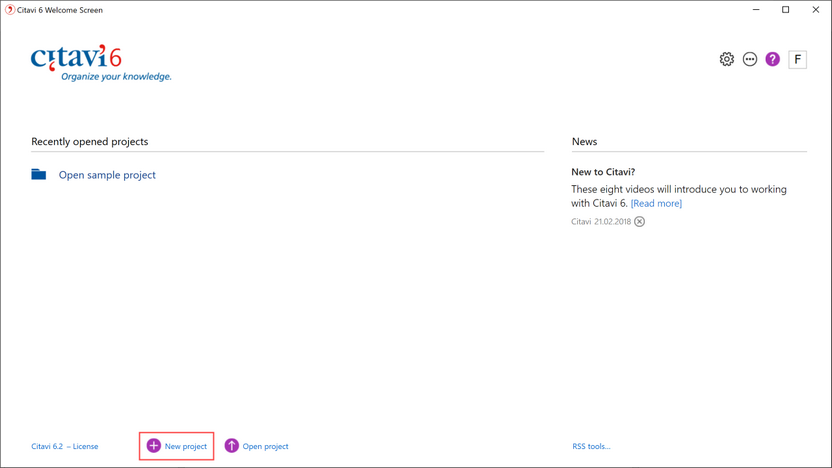 2 Enter a name for the project. Click OK.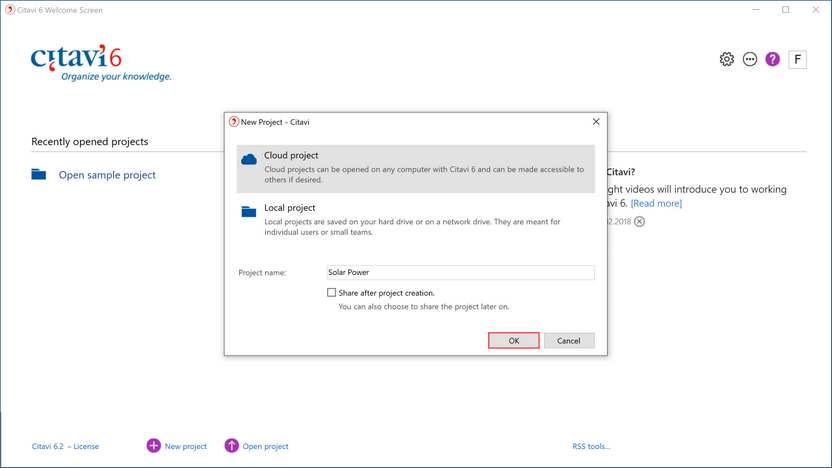 3 Citavi opens the new project. Now you can begin adding references.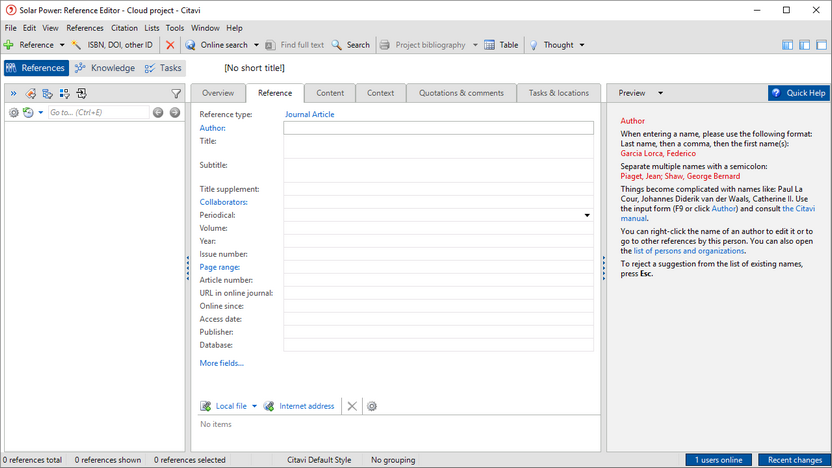 See also: