Creating a Simple Project Bibliography
Sometimes you just need a quick compilation of bibliographic information for the references in your project. Such a list is easy to create.
1 If you don't want to include all of your references in the project bibliography, create a selection. If you want, change the citation style. Switch to the Reference editor. Click Project bibliography. Select whether you want to print the project bibliography or save it.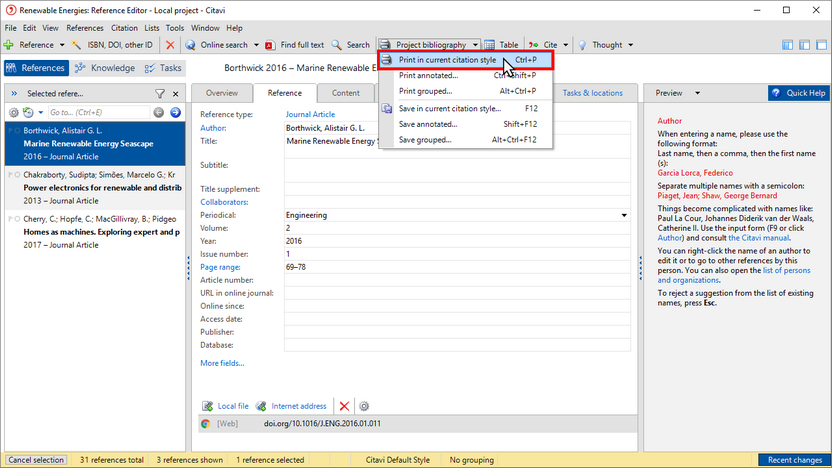 2 If you're satisfied with how the bibliography appears, click the Print button.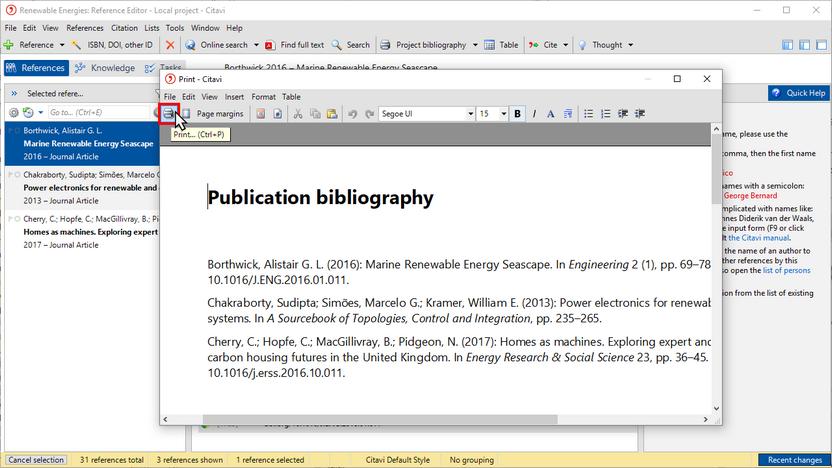 Hint:
If you want to publish your project bibliography online, you can save it in PDF or HTML format. In the print preview, click File, and then click Export to a new file. Select the desired file format.
See also: