Creating a Local Project
1 Start Citavi. On the Welcome Screen, click New project.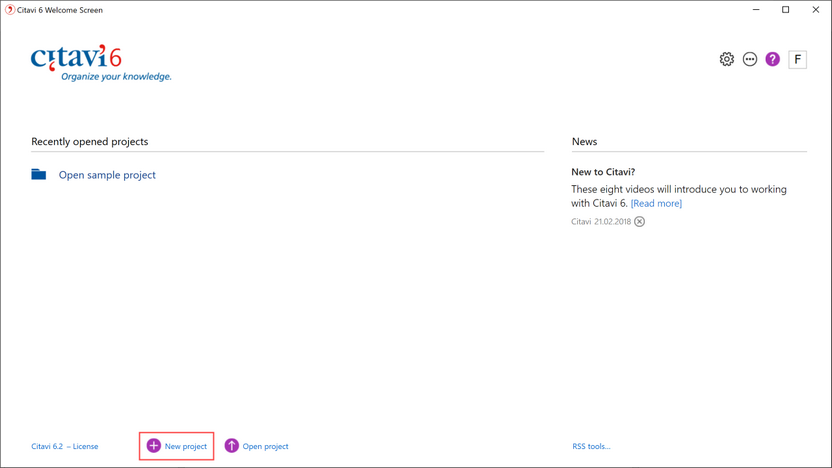 2 Select Local project. Enter a name for the project. By default Citavi saves your project in the folder Documente\Citavi 6\Projects. If you want to work on a project with other people, click Folder and select a network drive.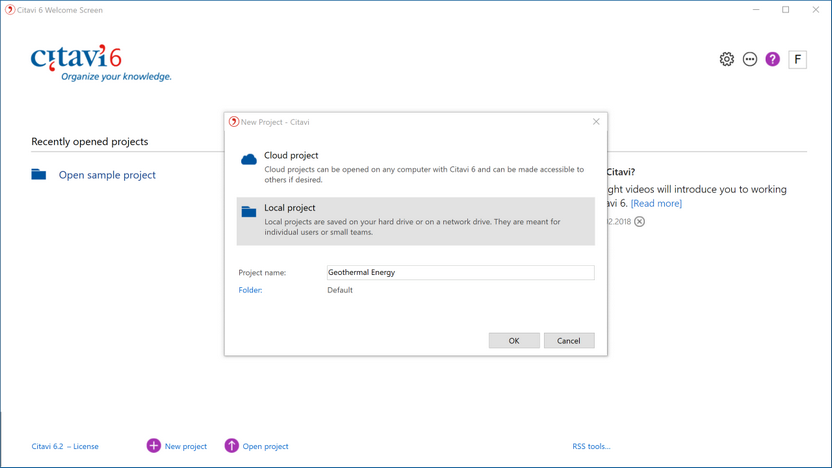 3 Citavi opens the new project. Now you can begin adding references.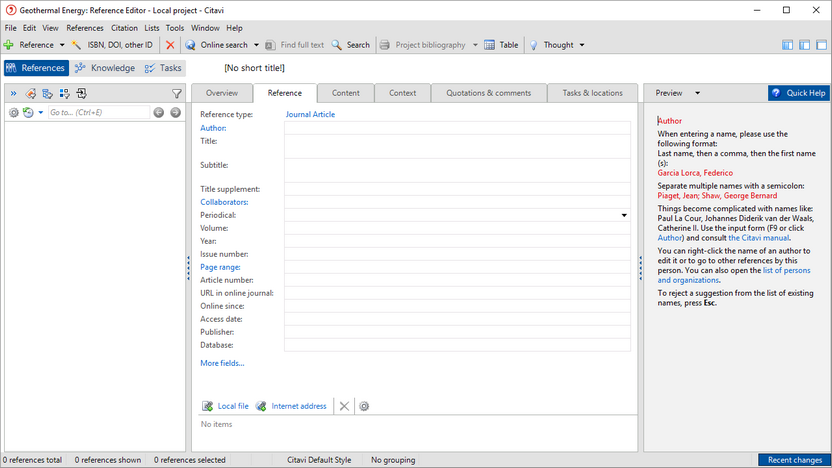 See also: